Moving a Pet to New Zealand
Rules and Regulations for International Pet Shipping
What Pet Travel Documents Are Needed to Travel to New Zealand?
Moving to New Zealand with your pet requires careful attention to detail. Like all island countries, New Zealand is extremely cautious when it comes to importing animals that could possibly bring unwanted pests or disease. While you can make all of your pet's travel and import arrangements yourself, this is not recommended. The airline you choose may require use of a professional pet transport company anyway.
The most complex aspect of moving your dog or cat to New Zealand is obtaining all the official documentation required. You can read about these requirements on New Zealand's Ministry for Primary Industry's website or if you're moving from the United States, USDA's APHIS division provides country-specific information about exporting pets.
Exactly what documentation your pet will need depends on where you're living now. The rules are least stringent for pets coming from Australia and Norfolk Island. Other countries approved for pet importation are divided into categories based on whether they are rabies-free (Category 2) or rabies-controlled (Category 3). For example the US mainland falls into Category 3, whereas Hawaii, although a US state, falls into Category 2 because the islands are rabies-free.
Here's an overview of what is required to move your dog or cat to New Zealand from the US mainland.
Microchip
All pets are required to have an ISO-compatible microchip before the rabies vaccination(s) and blood testing. The chip number must be readable at every vet visit and must be reported accurately on all of your pet's paperwork.
Rabies Vaccinations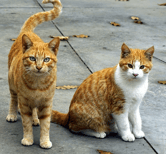 Dogs and cats must be vaccinated against rabies, at age 3 months or older. The primary vaccination must be administered between 6 to 12 months prior to departure. Booster vaccinations must be given within 1 year prior to travel.
Rabies Titer Test
Dogs and cats must also undergo a FAVN or RFFIT rabies neutralising antibody titration blood test. This test must be completed between 3 and 24 months of departure. The results of the rabies titer test must be greater than or equal to 0.5 IU/ml.
Other Required Vaccinations
New Zealand Quarantine mandates additional vaccinations for cats and dogs entering the country.
Cats must be vaccinated for FVRCP (Feline Viral Rhinotracheitis, Calicivirus & Panleukopenia).
Dogs must be vaccinated for all of the following:
Canine Influenza Virus (CIV)
DHPP (Distemper, Hepatitis, Parvovirus, Parainfluenza)
Bordetella (Kennel Cough)
Leptospirosis OR they can be treated with a therapeutic dose of doxycycline for 14 consecutive days in the 30 days prior to travel
Import Permit
New Zealand requires an import permit for all cats and dogs entering the country (except if they are traveling from Australia). The Ministry for Primary Industries (MPI) has an online application system but you may not apply for this permit until you have all required documentation and have made quarantine arrangements for your pet. (See Section 4.) You must submit your import permit application at least 10 New Zealand business days before your pet will travel to New Zealand.
Please keep in mind that this 10 days does not include weekends or New Zealand holidays. It is strongly recommended that you allow much more than 10 working days for MPI to process the permit so you do not risk not having it back in time for your pet's travels.
Required Treatments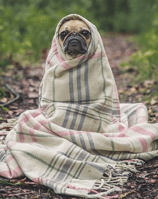 Dogs and cats must be treated for internal parasites (both nematodes AND cestodes) – once within 30 days of departure (and at least 2 weeks before the second treatment), and again within 4 days of departure.
Dogs and cats must also be treated for external parasites (fleas and ticks) – once within 30 days of departure (and at least 2 weeks prior to the second treatment) and again within 2 days of departure. The animal must be visually inspected and found free of ticks/fleas at the time of each treatment.
Dogs only are required to be treated for heartworm within 4 days prior to travel. The approved treatments include one of the following: Ivermectin, Milbemycin, Moxidectin OR Selamectin.
**It's important to note that all treatments for New Zealand must be completed by a Government Approved Veterinarian in their office - not by you in your home.
Other Blood Tests
Cats and dogs must be kept in an environment free of any cats or dogs that show signs of infections respiratory disease for at least 21 days before travel, and they cannot show clinical signs of disease themselves when inspected.
Dogs also require additional blood tests besides the rabies titer test. The tests required for dogs include:
Babesia gibsoni using an IFA (indirect fluorescent antibody) test or ELISA (enzyme-linked immunosorbent assay) test within 16 days prior to travel. Dogs that test positive for this Babesia gibsoni may not enter New Zealand.
Brucella canis using a RSAT (rapid slide agglutination test) within 16 days of departure. Dogs that test positive for Brucella canis may not enter New Zealand.
Heartworm antigen ELISA (enzyme-linked immunosorbent assay) test within 30 days prior to travel.
If your dog has ever resided in or traveled to South Africa then they will require an additional blood test for Babesia canis using an IFA (indirect fluorescent antibody) or ELISA (enzyme-linked immunosorbent assay) test OR given one injection of imidocarb dipropionate at 7.5 mg/kg IM within 16 days prior to travel.
International Health Certificate
All dogs and cats must have the New Zealand international health certificate completed by a USDA Accredited Veterinarian as well as an endorsement from the USDA Veterinary Medical Officer in your state. These documents must be signed in original ink. The USDA must also endorse any laboratory reports you are required to submit.
If you're coming from the US mainland, use these forms:
If you're coming from Hawaii or Guam, use these forms:
Photo of Pet
New Zealand does not require you to submit a picture of your dog or cat, but you will be required to show your own photo identification.
What Are the Pet Restrictions for New Zealand?
Banned Breeds
New Zealand does not allow the import of the following dog breeds, unless your dog is a guide, hearing or companion dog:
Brazilian Fila
Dogo Argentino
Japanese Tosa
Perro de Presa Canario
American Pit Bull Terrier
New Zealand also does not allow dogs or cats who are hybrid crosses with another species. The only exception to this is Bengal cats, if you can prove domestic ancestry of at least five generations.
New Zealand does not allow the import of live birds, ferrets, guinea pigs (except from Australia), mice and rats (except laboratory animals), or snakes and other reptiles (except for zoos).
Age & Residence Restrictions
Dogs and cats must be at least 9 months old on the day of their departure, and they must have lived in the country of export for at least 6 months. No dog or cat may move to New Zealand if they are more than 42 days pregnant at the time of departure.
Additional Requirements
There are special rules for assistance dogs, defined as "highly trained dogs for the purpose of assisting persons with a disability in the course of their daily lives." They must be trained and certified by a recognized organization and must be actively working in the company of their handler at the time of travel.
You must contact MPI at least 72 hours before your pet's arrival, so your dog or cat can be met by a veterinarian for inspection before your pet is moved to quarantine.
Do I Need a Microchip for My Pet to Travel to New Zealand?
New Zealand requires all pets to have a microchip prior to any of the required treatments for import. Your pet will require documentation confirming that the microchip was implanted and/or scanned prior to the primary rabies vaccination and all subsequent treatments required for travel. Your pet's microchip should be scanned at every vet visit and the microchip number must be accurately recorded on all of their health paperwork.
What Are the Quarantine Requirements for a Pet Traveling to New Zealand?
Dogs and cats entering New Zealand must complete at least 10 days of quarantine upon arrival, despite having all the right paperwork.
New Zealand has 4 approved quarantine facilities including:
To reduce the stress of separation from your pet during this time, our Starwood team recommends sending them ahead of you to New Zealand. That way, by the time you arrive you can be reunited with your beloved companion right away.
Due to the quarantine requirement, pets arriving from the US must enter the country at either Christchurch or Auckland. You must make advance reservations for your pet at a quarantine facility approved by the Ministry for Primary Industries and receive a booking confirmation letter before you apply for an import permit. There is a fee.
Top Destinations in New Zealand
Our Top Blogs About New Zealand
Our New Zealand pet shipping services include:
Door-to-door transport
Assistance with health certificates, import permits, and other travel documents needed for animal transport to New Zealand (outlined above)
USDA endorsement of all relevant documents where required
Airline-approved flight kennels provided with personalized labels, identification

and

emergency notification instructions
Customs clearance and delivery to your home
Quarantine arrangements
Local pet taxi service to and from the airport, your home, veterinarian or kennel – available in major New Zealand cities as well as their surrounding areas
Travel consultation and flight reservations
We will inform you of your pet's full itinerary before the trip and we will update you as your pet travels to New Zealand.