Moving a Pet to Spain
Rules and Regulations for International Pet Shipping
What Pet Travel Documents Are Needed to Travel to Spain?
All countries create their own rules for importing pets if you plan to visit or relocate to their country. The rules are similar in many ways, but the details often vary according to where you live now. For example, if you and your cat, dog, or ferret reside in another European Union country and your pet already has a current EU Pet Passport, you will not need any additional paperwork to bring your pet into Spain.
If you currently reside outside the European Union, there are several steps you will need to take in order to move your pet to Spain – again, depending on where you're coming from. If that's the US, this USDA web page explains what you will need to do. To make it easier for you, though, we have pulled together all the essentials below.
It is critical that you understand and follow the requirements to the letter. Pets that arrive without proper documentation can be sent home, quarantined, or even euthanized. No country wants an incoming animal to bring pests or diseases.
If your pet will not be traveling with you, you must also sign an authorization form for whoever will accompany or transport your pet.
Rabies Vaccinations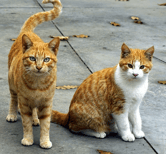 Dogs and cats must be vaccinated against rabies, at age 3 months or older. The rabies vaccination must be administered AFTER the microchip is implanted. The rabies vaccination for pets traveling to the EU must be greater than 21 days old and less than 1 year old at the time of travel. If your pet's vaccination will be over 1 year, then a new vaccine will be needed at least 21 days prior to travel.
Other Vaccines
Other than rabies, Spain does not require specific immunizations to import pets. Nonetheless, once you have arrived in Spain, you should ask your veterinarian about preventive measures for locally common pests or diseases.
It is recommended that cats and dogs are vaccinated for the following. Do note that if your pet will be boarding, these vaccinations will be required.
Dogs: DHPP (Distemper, Hepatitis, Parainfluenza, Parvovirus), Bordetella (Kennel Cough), Leptospirosis, CIV (Canine Influenza Virus)
Cats: FVRCP (Feline Viral Rhinotracheitis, Calicivirus, Panleukopenia), Feline Leukemia
Blood Tests
If your pet is traveling from an "unlisted" country, then a rabies titer blood test will be required. The rabies titer test must be completed at least 30 days after their rabies vaccination and at least 3 months before traveling to the EU. This test must be completed by an authorized (USDA-Accredited) vet and the sample must be sent to an EU-approved laboratory.
Health Certificates
If your dog or cat or ferret will enter Spain within 5 days before or after your own arrival date, and you have fewer than 5 pets total, the requirements listed below apply to you. However, if you are traveling with more than 5 pets or your pet(s) will arrive outside the 5-day window noted above, then a "commercial" health certificate is required instead.
Every pet entering Spain must have their own health certificate. It must be completed and signed by an accredited veterinarian and then endorsed (counter-signed and stamped or embossed) by the USDA APHIS Veterinary Medical Officer in your state. Spain will allow the accredited vet to electronically complete/sign the health certificate, but the USDA or government endorsement must be in original ink.
This document must be completed within 10 days prior to your pet's arrival in Spain.
Import Permit
You will not need a separate import permit to bring your cat or dog into Spain. Exceptions to that are if you plan to import more than 5 pets or if your pet will arrive in Spain more than 5 days prior to or after your arrival.
Tapeworm Treatment
Spain does not require tapeworm treatment prior to importation. However, be aware that if you plan to travel with your dog to the UK or some other EU countries after you've moved to Spain, a tapeworm treatment will be required.
What Are the Pet Restrictions for Spain?
Banned Breeds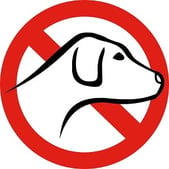 Although many countries ban certain breeds of dogs and/or cats, Spain does not. However, if your dog is one of the following breeds, you will need to muzzle them to go through security and register them within 3 months of arrival:
Pit Bull Terrier
Staffordshire Bull Terrier
American Staffordshire Terrier
Rottweiler
Dogo Argentino
Fila Brasiliero
Tosa Inu
Akita Inu
Age Restrictions
Spain does not allow the importation of kittens, puppies, or baby ferrets that are less than 12 weeks old and have no rabies vaccination, nor do they allow those between 12-16 weeks whose rabies vaccine is less than 21 days old at the time of arrival.
Do I Need a Microchip for My Pet to Travel to Spain?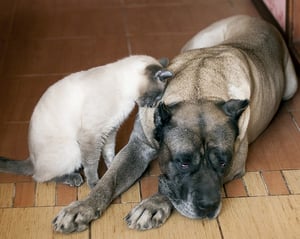 All dogs, cats, and ferrets must be implanted with a microchip that meets ISO standard 11784 or 11785. (The number will be 15 digits.) If your pet currently has no microchip, get that done first because, as noted above, that number just appear on all his documentation. If your pet a non-ISO compliant microchip, you can have your veterinarian implant another microchip that does meet ISO standards. This will not harm your pet. Otherwise, you will have to:
Carry a chip reader that customers officials can use to scan your pet, or
Notify Spanish customs ahead of time so they can have the right type of scanner available
What Are the Quarantine Requirements for a Pet Traveling to Spain?
As long as your pet meets all of Spain's import/health requirements, there will be no quarantine upon entering the country.
Top Destinations in Spain
Our Spain pet shipping services include:
Door-to-door transport
Assistance with health certificates, import certificates, and other travel documents needed for animal transport to Spain (outlined above)
USDA endorsement and consular legalization (when needed) of all relevant documents where required
Airline-approved flight kennels provided with personalized labels, identification

and

emergency notification instructions
Customs clearance and delivery to your home
Local pet taxi service to and from the airport, your home, veterinarian, kennel, or groomer – available in major Spain cities as well as their surrounding areas
Travel consultation and flight reservations
We will inform you of your pet's full itinerary before the trip and we will update you as your pet travels to Spain.