Boarding Your Pet While Overseas
Published on: May 4, 2018 | Author: Starwood Pet Travel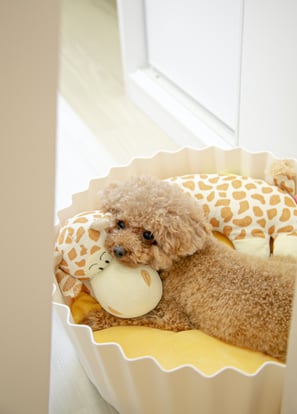 In some countries around the world, including the United States, finding a boarding kennel for your pet is no problem at all. Dog or cat, your furry companion can overnight in any number of facilities with varying levels of comfort and services. But what if your beloved pet needs a place to stay while the two of you are traveling overseas? Or what if you've moved to a new country and need to board your pet?
Europe isn't much different from the US when it comes to the adoration of cats and dogs. So you might think finding boarding for your pet in Europe would be as easy as in the States. The truth is, you may find yourself frustrated at a lack of American-style pet boarding facilities. It simply depends on where you are. Here are some examples:
United Kingdom
If your pet is a canine and you're somewhere within the UK, you can check out DogBuddy. This website lets you search for boarding, daycare facilities, or a dog walking service. They claim their "30,000 experienced, vetted dog sitters have provided more than 500,000 fun and friendly dog nights. That's almost 1,500 years of dog-sitting experience!"
Italy
The TuscanHound in Florence offers a ton of services including dog walking, doggie daycare, overnight stays, luxury overnights, cat check-ins, in-home pet sitting, cat overnight stays, and even transportation for grooming or vet appointments. As an added bonus, they also offer home security check and plant care services for clients who don't have any pets.
Spain
PetBacker is a website that allows you to search for local pet services and they have a variety of options for cat or dog boarding. You can also check out Mountain View Kennels & Cattery in Murcia, Spain for your dog and cat boarding, training, and grooming needs.
Madeira
Though technically part of Portugal, the island of Madeira is a bit of a reach from mainland Europe. Nonetheless, it's a wonderful place to visit, and it boasts a truly luxurious pet-stay facility called Dogtel in the capital town of Funchal. If you don't speak Portuguese, the website may be a bit tough to read, but you'll probably find English speakers on staff in this tourist-friendly environment.
Dogtel has everything from veterinary services and a spa/salon to daycare, training, and a swimming pool just for pets in addition to overnight boarding space. Two spaces, actually – Hotel Canino can accommodate up to 20 dogs, and Hotel Felino can accommodate up to 9 cats. And we're not talking Spartan kennels, we're talking the lap of luxury, or a plethora of "little luxuries" as the website notes. For pooches, the hotel even provides background music.
Boarding alternatives
Thankfully, it is much easier to find doggie daycare facilities (and daytime drop-offs for kitties, too) in cities all around Europe. That means you will be able to spend some time sightseeing or shopping without your pet in tow. (Or in tote, as the case may be.) Or you'll be able to unpack a few more boxes, if you've just moved into your overseas home, without distracting "assistance" from your beloved pet.
If you can't find a boarding facility and daytime-only care doesn't fit your needs, you can always look for a pet-friendly hotel where you and your four-legged companion can share accommodations. Thankfully, these are, in fact, easy to come by almost everywhere throughout Europe. Another option increasing in popularity is in-home pet sitting. Pet parents often prefer this because their kitty or pup can remain in familiar surroundings, reducing the chance of separation anxiety.
Getting to know pet sitters before you need one (perhaps by hiring them to walk your dog first) will give you extra peace of mind when it's time to leave them home alone with your cat or dog. Even better, getting to know other pet owners in your new country will help you make new friends. And who knows? They may turn out to be future boarding resources as well.
Starwood Animal Transport has rebranded to Starwood Pet Travel. We are still the same great company with the best team, just now with a slightly different name.
Subscribe to the Blog
Enjoy our content? Get them sent to your inbox!
Subscribe Now!
Related Posts
Dog Treats in the UAE
If you're moving from the United States to Dubai, Abu Dhabi, or elsewhere in the United Arab Emirates, you'll find your new ...
Read More