Tips for Military Families Moving With Pets
Published on: March 3, 2023 | Author: Nicole McCray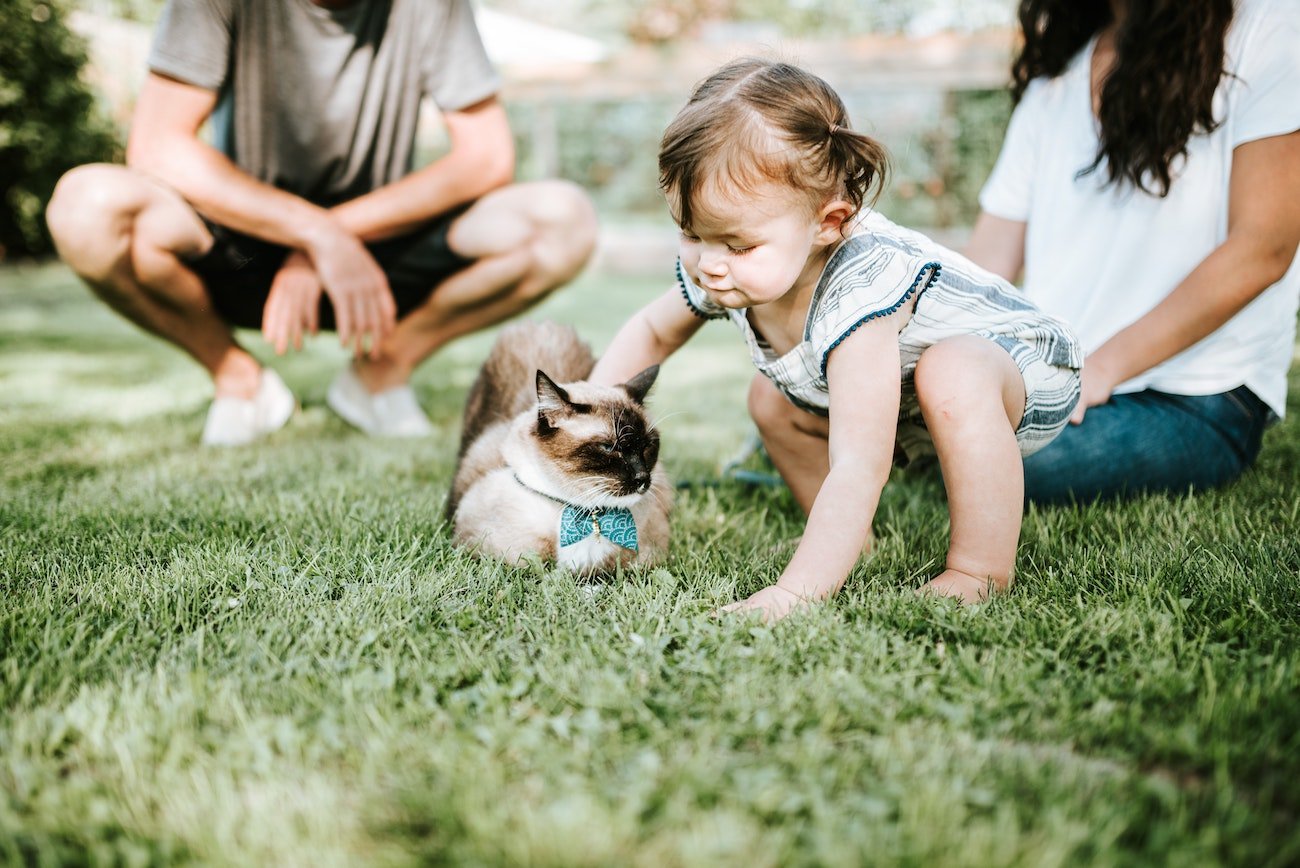 Pets are part of our family; when we move, it is already stressful enough, and it also adds stress to our pets. Moving overseas as a military family can also challenge pet travel. If you're a new pet owner in the military and have to go through a move, you may feel nervous or overwhelmed.
The guide below will provide some great tips and techniques to help make your move smooth and easy, not just for you but for your furry friend. Before making a move, there are essential things to know and how to ensure that it's an easy transition and that you and your pet travel safely to your new location.
Research & Prepare Ahead of Time
One of the best things to do is to look up the pet import regulations where you are moving. You must educate yourself on what kind of licensing is necessary, if there are any breed restrictions, or what health documents you must bring along. You will also need to contact your veterinarian to get your pet up-to-date with vaccinations and complete any required blood tests or treatments.
Communities that offer military housing can often be more strict about the kinds of animals allowed. Health requirements also differ depending on the state, country, and city. If you must travel by plane to your new location, learn to take your pet safely and securely.
Travel Requirements
Check out the U.S. Department of Agriculture's Animal and Plant Health Inspection (APHIS), Pet Travel. It's a fantastic resource to provide information on how to take your pet to a foreign country, bring it back to the US from a foreign country, and travel from state to state within the U.S. Simply choose your destination, and you can see the travel requirements.
It also supplies information about the Veterinary Export Health Certification System. This system through the USDA is an electronic system for USDA Accredited veterinarians to create and issue hardcopies of health documents for the international export of pets. With the electronic system, you can save time and money by having the accredited vet submit it directly to your USDA Endorsement Office without shipping or delivering it in person.
Health and Safety for Moving With Pets
You must speak to your veterinarian as soon as you know about the move. Your vet can provide helpful recommendations, administer any necessary immunizations, blood tests, or treatments, and assist with the required health documentation.
Invest in a pet transportation service that can help make a pet move more accessible. They ensure your pet's relocation is safe, comfortable, and stress-free.
If your pet isn't used to traveling, there are some steps you can take to help them become more comfortable. You'll often see travel anxiety in dogs if they aren't used to being in the car or going on trips, so do some things ahead of time, including the following:
Start taking your pet with you on short errands, gradually increasing the time to your destination to help them become used to being in the car.
Make sure your pet has a microchip and that you keep your contact information current with the microchip registry. That way, if they get lost someone can contact you when they locate your pet.
Incorporate more breaks than you would usually if traveling by car so your pet can exercise and go to the bathroom. Make sure you use a leash or harness, so they don't wander off.
If you are traveling with a dog in the car, have your dog secured by a harness or seatbelt. Roaming in the vehicle can distract you and make it easier for your dog to become injured. Cats need carriers when traveling. You should also never leave your pet alone in the car.
If traveling by airplane, your pet will require an IATA-compliant travel carrier. You'll also need to comply with the airline's pet travel regulations as well as your destination's regulations. Some airlines will allow pets in-cabin or to travel as accompanied baggage, while others require pets to travel as cargo. This not only depends on the airline but the destination country. Do note that some airlines may have exceptions for military members, so be sure to ask them.
If you are traveling to a place that allows pets to arrive in-cabin or as accompanied baggage, you'll want to confirm how to address airport security and customs clearance (if required). If your pet is booked under your own ticket, you'll have to take your pet and their travel kennel through security and customs on your own.
Many other methods of travel, such as by train or ship, can permit animals on board. Contact the cruise line or train company, and see if they provide pet kennel facilities. You may have to confine your pet to its carrier for the duration, but usually, you can keep the animal close to you. Again, make sure you ask if there are any special rules or exceptions for military families.
In some cases, you may have to put your pet in another area of the train or boat, so again, you must research and discover the regulations. Your best tip for ensuring a safe and smooth trip is to get your pet used to being in the travel carrier as much as possible before making your long trip.
Preparation is Key for Moving With Your Pet
Planning everything out and learning rules and regulations ahead of time will be your best step to ensuring that military families provide their pets with safe, smooth travels. Take steps to prepare your pet for the trip, whether in a carrier or by taking it in the car often. Ensure that you have read through and understand all of the transportation rules and health requirements your pet needs to have so that you're ready for your move.
Starwood Animal Transport has rebranded to Starwood Pet Travel. We are still the same great company with the best team, just now with a slightly different name.
Subscribe to the Blog
Enjoy our content? Get them sent to your inbox!
Subscribe Now!
Related Posts
Paper and Blood Work: What Do I Need to Move My Pet to South Africa?
Moving to South Africa is pretty momentous for any family. For families with pets, however, the complexities are greater. Of ...
Read More