Starwood Introduces Pet Protection Plan
Published on: December 13, 2016 | Author: Starwood Pet Travel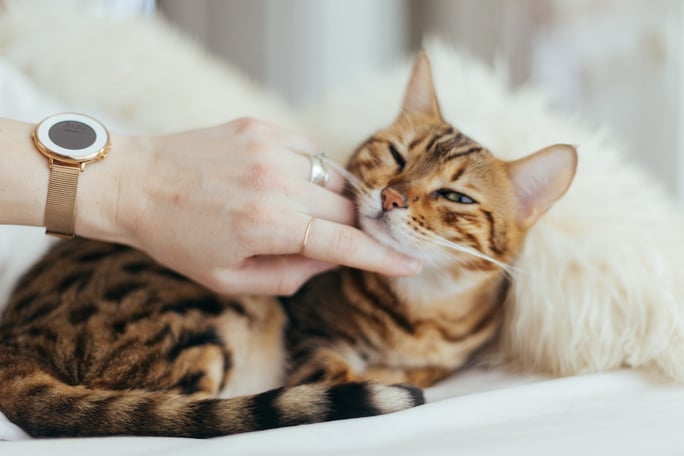 We worry about their health and safety. We fuss over what to feed them. And we spend amazing amounts of time and money on their entertainment. We wouldn't have it any other way. So when it's time to travel – for vacation or relocation - we worry about pet protection while they're in transit.
Introducing Starwood's Pet Protection Plan
Pet travel is one of those times when humans worry even more than usual. Our precious dogs and cats are out of sight, in someone else's hands. What if they get sick? What if your own travel plans have to change unexpectedly? With your pet's journey already underway, what can you do?
Here at Starwood, we understand your concerns. We've been transporting pets around the world for more than 30 years, so we know it's extremely unusual for anything to go amiss. Nonetheless, we want you and your pets to have the most stress-free experience possible. With that in mind, we've taken another step to replace your worries with greater peace of mind.
The
Starwood Pet Protection Plan
is an optional added service for dogs and cats being transported by Starwood. The Plan benefits pets and owners in three important ways, covering:

• Certain emergency veterinary expenses
• Repatriation and/or quarantine costs
• Replacement value
Want to know more?
Click here
for more details about the Starwood Pet Protection plan or contact us to learn more. The Pet Protection Plan is something we hope you'll never need. But we know the added peace of mind can be priceless.
More ways to boost your peace of mind
While pet protection during transport is a specific concern for many dog and cat owners, there are also other things you can do before your pet departs to ensure safe, comfortable, and stress-free travel.
Talk to one of our Starwood pet travel experts as soon as you know your pet will need to fly. We can give you complete, accurate information that will save you time and headaches as you plan your pet's travel. You'll have greater peace of mind, right from the start.
Get with your veterinarian as soon as you know what health-related documentation your pet will need. This differs by destination, and acquiring everything you'll need can take weeks.
Get your IATA-compliant travel kennel as soon as you can. The single most effective way to help your dog or cat feel less stressed during their journey is by giving them a familiar "home" in which to travel. The more time they have to make friends with their new carrier, the more relaxed they will be.
Don't assume you can just carry your cat or small dog on board without any problems. Every airline has somewhat different rules and restrictions that cover in-cabin pet travel.
When pet owners entrust their beloved four-legged companions to us for cross-country or international travel, we know you expect your dog or cat to be well-cared-for every step of the way. You expect them to have a safe, speedy, and uneventful trip. You rely on us, and we take that to heart. The Starwood Pet Protection Plan is our latest way of showing we care.
Starwood Animal Transport has rebranded to Starwood Pet Travel. We are still the same great company with the best team, just now with a slightly different name.
Subscribe to the Blog
Enjoy our content? Get them sent to your inbox!
Subscribe Now!
Related Posts
3 Things Your Pet Travel Insurance Should Cover
When preparing to travel with your pet, it's easy to overlook the importance of pet travel insurance. While the likelihood of ...
Read More