3 Things Your Pet Travel Insurance Should Cover
Published on: September 26, 2017 | Author: Starwood Pet Travel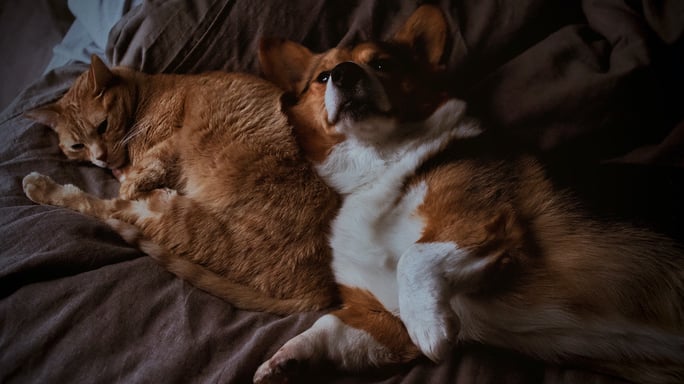 When preparing to travel with your pet, it's easy to overlook the importance of pet travel insurance. While the likelihood of anything happening to your furry friend during their journey is incredibly small - considering the countless animals that fly worldwide each year with minimal incidents - it's crucial to remember that your pet is a cherished part of your family.
Pet travel insurance offers you peace of mind. Even though the chances of your pet falling ill, getting injured, or going missing are extremely slim, unexpected situations can still arise. It's important to have insurance coverage in place to protect against any unforeseen circumstances that may disrupt your travel plans.
Don't Confuse Pet Health Insurance with Travel Insurance
If you're a devoted pet owner who has invested in health insurance for your furry companions, it's crucial to consider the limitations of their coverage when it comes to travel. As you prepare for your upcoming journey with your beloved pet, it's essential to add a task to your Countdown to Departure checklist: double-check their health insurance policy. Will it still protect them while they're away from home and outside of your home country? Does the coverage become limited when they are traveling? Is there a time limit imposed on their coverage?
It's important to note that if you are planning to move to another country, your pet's current health insurance is unlikely to be valid there, especially in the long term. Once you arrive, it would be wise to find a new carrier to ensure your pet's continued protection. Additionally, even if your pet is currently insured, it's vital to be aware that many policies exclude coverage while animals are in transit. This is precisely why our Starwood Pet Protection Plan exists – to provide comprehensive coverage for your pet's travel needs.
We Have Your Pet Covered While They're In Transit
At Starwood, we have honed our expertise in providing comprehensive and customizable pet transport services worldwide for many years. Our passion for pets goes beyond simply handling the logistics - we are dedicated pet owners and lovers ourselves.
When entrusting us with your pet's travel, you can have complete peace of mind. We understand that even with our expert care, worries may still linger in your mind. That's why we have created the Starwood Pet Protection Plan, designed to alleviate any concerns and provide essential pet travel insurance coverage.
The Starwood Pet Protection Plan offers three crucial types of coverage:
1. Veterinary expenses - In the unlikely event that your furry companion falls ill or gets injured during transport, our plan covers emergency veterinary costs, excluding pre-existing health issues.
2. Emergency repatriation and/or quarantine services - If your travel plans suddenly change while your pet is en route, requiring temporary arrangements, our plan covers the costs associated with getting your pet back home, including boarding and quarantine when necessary.
3. Substitution value - Although it's a difficult topic to consider, our plan provides replacement value if your pet were to pass away, become lost, or be stolen during transport.
Rest assured that the Starwood Pet Protection Plan is available to any dog or cat traveling under our care, regardless of their destination. We want to ensure that your beloved pet has a smooth and worry-free journey, wherever they may be.
Protect Your Pet's Health Paperwork, Too
In the United Kingdom, certain pet insurance providers offer coverage for replacing the Pet Passport, covering at least some of the cost. This is incredibly beneficial as the expenses of gathering all the necessary documentation can quickly accumulate. This applies to anyone, regardless of their current country of residence or their plans to move abroad.
However, the best course of action is to prevent the loss of these documents altogether. Without proper paperwork, your cat or dog could be denied entry at the border or placed in quarantine. In fact, if your pet goes missing, the lack of documentation might make it challenging to prove ownership. Fortunately, these unfortunate scenarios can be easily avoided.
If you frequently travel with your pet, it is crucial to ensure that their travel documents are always up-to-date and securely stored. When you're on the move, your pet's passport should be in your possession rather than packed away. If you opt for a professional pet transport service like Starwood, it is advisable to keep copies of your pet's health documents for yourself. This includes a summary of their Starwood Pet Protection Plan coverage and contact details. Keep in mind that when pets are traveling as cargo, all of their original paperwork must also travel with them on top of the kennel.
Just like you, we sincerely hope that you never have to rely on this insurance. However, having the peace of mind that both you and your pet are protected during their journey will allow you to travel with less stress. Who knows, with such reassurance, you might even be able to catch some sleep on the plane.
Starwood Animal Transport has rebranded to Starwood Pet Travel. We are still the same great company with the best team, just now with a slightly different name.
Subscribe to the Blog
Enjoy our content? Get them sent to your inbox!
Subscribe Now!
Related Posts
Is Air Travel Safe For Pets?
At some point in all the excitement of learning you are moving a long way from home – perhaps to a far-away foreign country – ...
Read More