Which Airline Makes It Easiest To Ship a Pet?
Published on: October 11, 2022 | Author: Starwood Pet Travel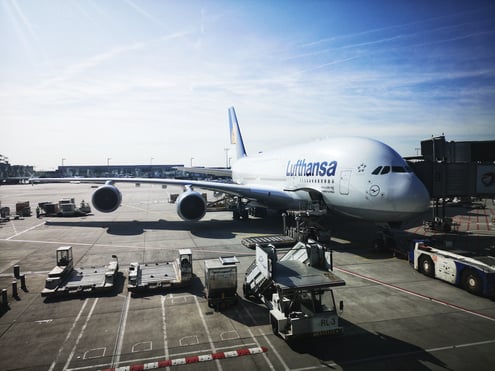 If you're moving a pet internationally, or even domestically, you're probably wondering which airline makes shipping pets the easiest. "Easiest" will depend on your criteria. For instance, you might have asked which airline:
Is easiest to deal with when shipping my pet?
Offers the shortest itinerary for shipping my pet?
Has the most lenient pet travel regulations?
Is the most pet-friendly?
In this article, we'll address each of these questions separately.
Easy to Deal With
Airlines that carry pets, either on board or as cargo, post their policies and requirements on their website. You can also call and speak with a ticket or cargo agent. The problem is you may not get the same information. And if you call back and speak with someone else, you may get different information. This can be very confusing and frustrating. The most common airlines that Starwood uses include KLM, British Airways, Aer Lingus, Lufthansa, Qantas, Air New Zealand, Cathay Pacific, and Emirates, to name a few.
Shortest Itinerary
Air travel is often the most expedient (or the only) option for transporting pets long distances. Nonetheless, you want your pet's travel experience to be as short as possible. But unless your pet's flight will be a straight shot – direct from New York to London, for example – choosing an itinerary for your dog or cat can be much more complicated than picking a flight schedule for yourself. That's because it's not about what is most convenient for you. It's about what is possible.
If you have a large dog, their travel crate may not fit on smaller model planes. So if your departure and/or destination cities are served only by smaller aircraft, your pet's route will have to be adjusted.
If you have a very small dog or a cat, they may be able to ride in the cabin with you. But not all airlines allow this, at least not on all flights.
If your cat or dog is a snub-nosed breed, that further limits the flight options on certain airlines.
Layovers take on new meaning. For you, an hours-long stop at some airport can range from interesting to intensely boring, but you can deal with it. For your pet, the goal is to avoid long layovers if at all possible. If it's unavoidable, where will they stay? And who will see that they are exercised and fed? You'll want to ensure you're using an airline that has an onsite pet facility that is equipped to care for animals who are transiting in that city. For example, KLM has a facility in Amsterdam and Lufthansa has a facility in Frankfurt.
How many pets do you have? Airlines have rules about the total number of animals allowed on any given flight, but they often limit the number per family, too. If the limit is two and you have three pets, that can significantly affect your furry family's itinerary and timing.
Weather can throw a wrench in your plans, too. Very hot summer days and very cold winter weather are not pet-friendly. Your pet's itinerary could change in a moment if the weather changes.
Lenient regulations
As already noted, every airline has different policies and requirements for transporting pets. Some not only allow small pets to travel in cabin with you, but they also allow larger dogs in approved kennels to travel as "baggage" on your flight rather than traveling as manifest cargo. Again, though, this may not apply to every flight or city.
All airlines have the same rules when it comes to things such as airline-compliant travel kennels. Your cat or dog has to be outfitted with an extra-sturdy kennel that meets a lengthy list of specifications set forth by the International Air Transport Association (IATA). And the kennel has to be the correct size for your pet. The only exception is for in-cabin travel. For this, you can use either a hard-sided carrier or a soft-sided "purse" style carrier, as long as it fits under the seat in front of you. (Be aware that those under-seat measurements are not the same for all airlines or aircraft models.)
Pet Friendly
Air France/KLM has a pet hotel at the Amsterdam airport and Lufthansa has a state-of-the-art pet facility at Frankfurt airport. Pets in transit have peace and quiet away from the terminal, with private, temperature-controlled rooms, potty facilities, food and water. There are a number of other airlines and facilities around the world that cater to traveling pets more lovingly than others (including the ones listed at the start of this article).
So, the short answer to the question is: there is not just one single airline that is the best for every pet and every travel scenario needed.
What makes shipping your pet easiest is calling on professionals, such as Starwood, to handle the details for you. They know the latest requirements and the best airlines for pet travel. They know the most efficient itineraries for pets of all sizes. And they work with international airlines every day, so they know which are truly the most pet-friendly.
Starwood Animal Transport has rebranded to Starwood Pet Travel. We are still the same great company with the best team, just now with a slightly different name.
Subscribe to the Blog
Enjoy our content? Get them sent to your inbox!
Subscribe Now!
Related Posts
How to Find Dog-Friendly Housing in London
If you're moving to London and taking your beloved pooch with you, you're probably wondering where you'll live and how to find ...
Read More