Lufthansa Pet Policy
Published on: March 24, 2022 | Author: Starwood Pet Travel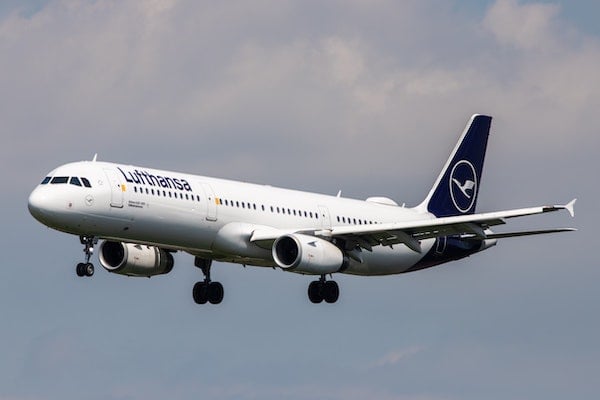 One of the first things you learn as you start to research which airlines might be available to transport your family pet to another country is that each airline has different policies. That can make it difficult to compare your options. Every airline presents their policies somewhat differently on their website, too. That can add to your confusion and increase the risk that you'll miss something important.
In order to help you, our pet-loving team of pet transport experts here at Starwood offers periodic blog articles that summarize the policies of key airlines. In this article, we'll take a look at Lufthansa. Be aware that this is only an overview – it is essential that you study carefully the policies of any airline you're considering, and ask lots of questions to confirm the information.
It's also important to know that planning an itinerary and booking reservations for your pet is only part of the to-do list for relocating companion animals overseas.
Pets allowed to fly
Lufthansa will allow some cats and dogs to travel in-cabin, as excess baggage or as freight or cargo. Other species of animals will need to travel via excess baggage or cargo. However, if you have a dog that is considered a "fighting or dangerous" breed then special rules apply (see list below).
American Bulldog
Dogo Argentino
Karabash (Kangal) (Anatolian Shepherd Dog)
Caucasian Ovcharka (Caucasian Shepherd Dog)
Rottweiler
As a side note (but a potentially important one), if you choose Lufthansa because your family is relocating to Germany, you should know that the Germany does not allow the import of these breeds: Pit Bull Terrier, American Staffordshire Terrier, Staffordshire Bull Terrier or Bull Terrier. They will, however, allow these breeds to be exported or transit.
Where can my pet ride?
Lufthansa will allow assistance dogs to travel with you in-cabin on their flights with no additional fee.
If you have a small dog or cat weighing less than 8 kg (this includes both the weight of your pet AND their travel kennel), they may travel in-cabin with you. Large dogs, cats or any other species of animal are not permitted in-cabin.
If your dog or cat is too big to be allowed in-cabin, then they may be able to travel with you as excess baggage. Do note that you will not be able to take your pet as excess baggage (or cargo) if you are transiting in Munich.
Lufthansa will allow each passenger to bring up to two pets with them either in-cabin or as excess baggage.
If you will not be traveling at the same time as your pet or if you have a species other than cat or dog, then they may be able to travel as cargo. This may also be mandatory depending on your destination country, in which Starwood can assist you!
Approved travel carriers
All pets traveling with Lufthansa must be in an approved travel kennel. The only exception to this is if you have an assistance dog. For in-cabin travel, you can choose a hard-sided or soft-sided carrier, as long as it fits under the seat in front of you. If your pet is traveling as excess baggage or cargo, then they must have an IATA-approved travel kennel made of sturdy plastic or wood. You must choose the proper size. We strongly recommend that you purchase your pet's crate as soon as possible, so they will have plenty of time to get used to it.
Special care and consideration is required if your pet is considered a snub-nosed (or brachycephalic) breed. Like many airlines, Lufthansa has special concerns about these pets, because their naturally difficult breathing can be exacerbated in transit due to stress and temperature changes. Lufthansa will not accept any snub-nosed breeds as excess baggage. However, they will accept them to travel as cargo (or freight) under the following conditions: the travel kennel must be large enough so that they have at least 10 cm between the standing pet and each wall and top of the kennel. In general, this means you should purchase a kennel one size larger than normally required.
Frankfurt Animal Lounge
One particularly awesome thing about flying with Lufthansa is that if your pet is traveling as cargo or excess baggage and are transiting in Frankfurt, they can relax at the Frankfurt Animal Lounge. This is a specialized pet facility onsite at the airport where animal experts take your pet out of their travel kennel and provide them with walks, water, food and larger accommodations until they either clear customs or need to board the next flight.
Most pet parents quickly discover that it's easier and less worrisome to let professionals handle their pet's travel plans, especially when you're headed overseas. Starwood knows the airlines, the routes, the country requirements, and all the myriad details needed to ensure your beloved four-legged family member(s) have a safe and comfy trip. And we're always happy to answer questions.
Starwood Animal Transport has rebranded to Starwood Pet Travel. We are still the same great company with the best team, just now with a slightly different name.
Subscribe to the Blog
Enjoy our content? Get them sent to your inbox!
Subscribe Now!
Related Posts
6 Ways To Get Your Dog Prepared For A Move
When you think of all the things you need to do to prepare for a long distance move, it can make your head swim. You have to ...
Read More