What You Need To Know About Moving Your Pet To Germany
Published on: May 19, 2022 | Author: Starwood Pet Travel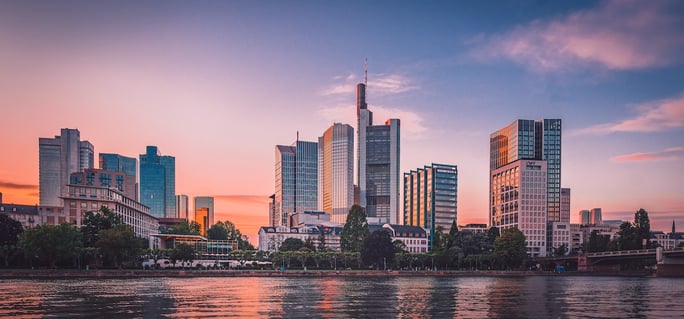 The Germans love dogs. So if you're moving to Germany and your family includes a canine, you'll be in good company. Don't feel slighted if you're a cat person, though – felines are also well-loved. But first things first. You and your pet have to get there.
Why not make us your first call?
Here at Starwood, we know a thing or two about relocating family pets. We've been doing that (and nothing but) for many years and we have the happy tail wags, purrs, and thank-you notes to prove it. We can handle any or all pet transport services to/from Germany (literally door to door, if that's what you need).
Moving overseas is no small task. It can feel overwhelming, even if you don't have pets. When you call us first, you instantly lighten your moving load with two exceptional benefits:
You get peace of mind, knowing your cat or dog is in the best of hands with pet-loving pet travel experts who will make sure every detail of your pet's journey is tailored just for them, whether traveling with you or on their own.
Instead of fussing over flights and tracking down paperwork, you can get a head start on the human side of your move. Ugh, we know. On the bright side, a major move is a great time to jettison all that stuff you've been meaning to get rid of. Just make sure you keep your pet's favorite bed and toys so they'll feel right at home in Germany, too.
Speaking of feeling at home in Germany
Germany (like many countries) restricts certain dog breeds deemed as "dangerous breeds". Country-wide, you cannot import the following breeds: Pit Bull Terrier, American Staffordshire Terrier, Staffordshire Bull Terrier, or Bull Terrier. In addition, each federal Land (regional jurisdiction) has a list of dangerous dogs that are banned/restricted. If your dog is one of these breeds or a mix of them, before you do anything else, you'll want to learn the regulations for the specific location where you'll be living.
Since teaming up with Starwood saves so much time (not to mention frustration), you'll have more time to think about to the fun part of your move – exploring your new home. If you have a dog, they'll surely want to be part of that action! And here's some tail-wagging news: dogs are welcome inside all sorts of establishments in Germany that they are banned from elsewhere – places such as restaurants, pubs, and retail stores. Your dog is going to love Germany! No more being stuck at home while you go out and have all the fun.
Here are a couple of things to consider as you're thinking ahead to having fun with your pup.
Social dog walking groups
Since dogs are such an integral part of German culture and society, it's no surprise that there are a number of dog-walking groups throughout the country. Joining these groups for their activities is a great way to make new friends (human and canine), see the sights, and learn more about your new town and region. Oh, and get great exercise, too.
Weather
Winters in many parts of Germany can be quite cold and significantly snowy. Your dog may be used to that and even looking forward to it. (Who doesn't love a good roll in the snow?) But if your pooch is not used to colder climates, you'll want to take steps to make sure they remain warm and cozy in winter.
Pet etiquette
Regardless of whether you have a dog or cat, your furry friend and you need to learn the rules of conduct expected in Germany. Learning about that ahead of time will help you blend right in, so you can be a welcome neighbor.
Then all you'll need to do is check out the pet stores and salons in your area, so – dog or cat – your pet can remain clean, fluffy, and well-entertained with toys.
Starwood Animal Transport has rebranded to Starwood Pet Travel. We are still the same great company with the best team, just now with a slightly different name.
Subscribe to the Blog
Enjoy our content? Get them sent to your inbox!
Subscribe Now!
Related Posts
What Happens on the Day Your Pet Flies
All those weeks or months of planning, and the Big Day is finally here – it's the day your pet flies to his new home. Is your ...
Read More