How To Keep Your Pet Happy During A Move
Published on: July 6, 2022 | Author: Starwood Pet Travel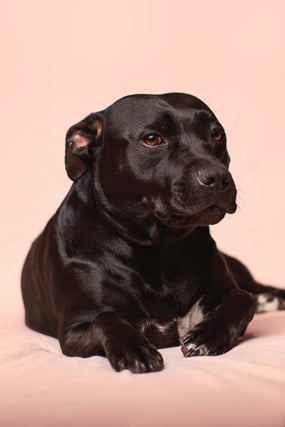 Dog or cat, a relaxed pet is a happy pet. Unfortunately, if you're planning a move, you can all look forward to maximum stress – there is simply nothing relaxing about moving. It's a complex choreography of people and activities, especially if you're moving across many states. And if you're moving to another country, things get even more complex.Focusing on how to keep your pet happy during this process will help you both relax.


See your vet for a health check.
Did you know that most states require pets to have a health certificate if they're crossing state borders? Chances are this technicality won't trip you up if you're driving, but if your pet will fly to their new home, they will absolutely need at least a health certificate and proof of current rabies vaccination.
If you're moving internationally, it is essential that you learn right away what additional treatments and documentation is required by your destination country. These rules vary, and it can often take months to complete the requirements and obtain all the proper paperwork. Do not wait to get started on this. You should start by looking at your destination country's department of agriculture website regarding pet import requirements and the US Department of Agriculture's pet travel website.

Discuss these health requirements as soon as possible with your vet, so you can schedule needed exams, tests, treatments and/or vaccinations in a timely manner. Stock up on any medications your pet requires, so you won't have to worry about finding a new vet to get prescriptions filled the minute you arrive. This also includes any prescription food! And ask your vet if they can recommend a colleague in your new locale.
Get a travel carrier as early as possible.
There's no point in adding unnecessary stress to your pet's travel experience. Many dogs aren't used to being crated while riding in the car, and air travel requires an entirely different type of kennel anyway, one that is International Air Transport Association-compliant. Most cats never experience a carrier, unless it's for an unwelcome trip to the vet. But your pet will have to spend considerable time in their travel kennel during your move.

Purchase it early and get them acclimated. That way it will feel like a safe space by the time departure day arrives.
Prepare your new home.
Consider your new home through your pet's eyes, and you'll be better-equipped to help them transition smoothly. With so many new sights and smells confronting your pet during your move, having their own belongings right away in your new digs will help them recognize the place as theirs, too.

If you're traveling by car to your new home, take along as much of your pet's stuff as possible, especially bedding and toys, rather than packing them in a box that may arrive after you do. Pack a supply of their favorite food and treats and their usual dish for the road trip. If you're traveling by air, at least pack a favorite toy or two in your carry-on. You can also put a thin blanket, t-shirt or towel that smells like home in their travel kennel, to keep them company (and more comfortable) during their flight and after they arrive.

Take frequent breaks from planning or packing to spend one-on-one time with your pooch or kitty. Go for long walks, play ball or frisbee or cat-and-mouse. The fresh air and exercise will do everyone great good. If your dog is tired, they'll be less frazzled and more likely to rest, and both dogs and cats are happiest when their "parents" gives them extra attention, even if it's just petting and a quiet chat.

While your cat probably never listens to you, your dog may need some reinforcement on basic obedience, so they don't inadvertently run off during your trip or at your new home. This is another chance to spend some quality time together.

Your pet's biggest worry is that you will abandon them. Deliberately focusing on them as you plan and carry out your move demonstrates that although big change is in the air, you're in it together. When you can put their biggest fear to rest, you'll help them be more confident in dealing with all the other vicissitudes of moving.
Starwood Animal Transport has rebranded to Starwood Pet Travel. We are still the same great company with the best team, just now with a slightly different name.
Subscribe to the Blog
Enjoy our content? Get them sent to your inbox!
Subscribe Now!
Related Posts
Moving Overseas in the New Year? How To Have a Safe Move with Your Pet
We heard you're moving to a new country in the new year. How exciting! But there's so much to do and think about before you ...
Read More