Finding a Vet in Ireland
Published on: May 3, 2019 | Author: Starwood Pet Travel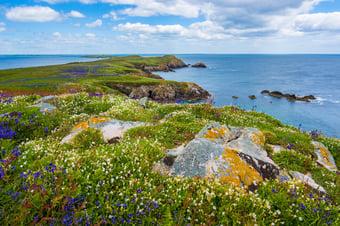 Lots of American expats are living in Ireland these days. Most are there for business, but it's a lovely country to visit on sabbatical or to retire. Whatever your reason for moving to Ireland, we know your beloved pet will be moving, too. One of your first, and most important, tasks will be finding a vet for your furry friend. You don't even have to wait until you get to Ireland to begin your search for a vet. You can do some preliminary work now, to find out what kinds of practices exist and create a short list of vets to meet after you arrive. You also can make a list of questions to ask when you meet.
Where can you find a vet?
But, first, you have to get to Ireland.
Starting the search for a veterinarian is just one of a million things you'll need to do in preparation for relocating to Ireland. OK, not a million, exactly, but it will sure feel like that. The easiest way to relieve a lot of stress and gain complete peace of mind where your pet's move is concerned, is to hire a professional pet transport company like Starwood to handle the details for you. We can take care of everything, from the flight to the final exam to check in at the airport and customs clearance. We even offer a complete door-to-door service.
And while we're working on organizing your pet's travel, you can focus on getting them prepared for their big adventure.
Starwood Animal Transport has rebranded to Starwood Pet Travel. We are still the same great company with the best team, just now with a slightly different name.
Subscribe to the Blog
Enjoy our content? Get them sent to your inbox!
Subscribe Now!
Related Posts
What Happens on the Day Your Pet Flies
All those weeks or months of planning, and the Big Day is finally here – it's the day your pet flies to his new home. Is your ...
Read More