Which Pet Friendly Airline Fits Your Needs Best?
Published on: July 13, 2022 | Author: Starwood Pet Travel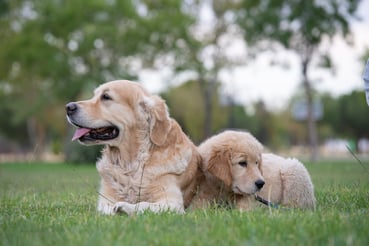 If you're going to be traveling by air with your dog or cat, chances are you'll have a choice of airlines. However, booking a reservation will be a bit more complicated than the process of purchasing a ticket for yourself. For one thing, not all airlines allow pets. Those that do have differing policies and limitations, and they don't all offer the same options. Here are some things to consider when deciding which pet friendly airline fits your needs best.
Does the airline carry pets to your destination?
Many pet-friendly US airlines serve a wide range of cities across the country and internationally. But that doesn't mean they can take pets to every destination. Smaller planes have less cargo room, and in some cases large and extra-large dog kennels literally do not fit. It's vitally important to check on this. You may have to choose a different airport for departure or arrival, or you may have to use more than one airline to complete your pet's itinerary.
Where can your pet ride?
Some airlines will allow cats and dogs that are small enough to ride in the cabin, under the seat in front of you or larger pets as accompanied baggage. Others will only allow cats and dogs to travel as manifest cargo, in a special compartment that is pressurized, oxygenated and temperature-controlled. If you're traveling on the same flight, you would book your in-cabin or accompanied baggage pet under your own ticket and check them in at the passenger terminal. If your pet is traveling as manifest cargo then they need to be checked in at the cargo terminal - and this is usually on a different side of the airport.
Does the airline restrict certain breeds?
Pet-friendly airlines care about the safety of your dog or cat. Because snub-nosed pets are already susceptible to breathing problems, some airlines will not take them at all, or they require these dogs and cats to fly only in the cabin. Some airlines will only limit the transport of brachycephalic (snub-nosed) breeds during certain times of the year or to/from certain locations for safety reasons. Some airlines also have restrictions on what they consider "dangerous breeds" and will limit the transport of these breeds or require a special type of travel kennel.
What kind of carrier does your pet need?
If your pet is flying as accompanied baggage or cargo, they must be in an IATA-compliant travel kennel. Every airline adheres to this rule. For in-cabin travel, you can use a hard-sided or soft-sided carrier, but it has to fit under the seat. This can be tricky, because airline interior dimensions are not standardized. You'll have to find out the exact measurements of your airline's space in order to choose the right carrier.
When traveling as accompanied baggage or cargo, your pet's individual measurements (and breed) determine the size of their kennel. They must have enough space to stand up, sit down, lie down and spin around comfortably. The correct kennel may seem overly-large to you, but consider the fact that your furry friend will be confined for some time – you don't want them to be cramped, because it's not only uncomfortable, it's unsafe.
What paperwork does your pet need?
All animals traveling internationally must have an international health certificate, proof of rabies vaccination and a microchip at the very least. Many destination countries also require additional immunizations, blood tests, treatments, import permits, etc. If you and your pet are headed out of the country it is critically important to understand what is required and to meet these requirements to the letter.
Airlines are also concerned about health issues, so whether your pet is flying domestically or internationally, they will need a health certificate and possibly other paperwork required by the airline.
What does it cost?
Fees vary by airline, too, although typically in-cabin rates are considerably less expensive. The fee for an in-cabin pet can be around $125 and up. The fee for an accompanied baggage pet can start at $150 and go up from there. Pets traveling as cargo are typically more expensive because the airline fees are based on the weight and size of the kennel + pet and each airline has their own charges. That being said, it will cost much more to ship your Great Dane than it will to ship your cat.
Clearly, there is more to organizing air travel for your pets than searching for the cheapest ticket. But making the effort to find the pet friendly airline that best fits your needs will give you greater peace of mind, knowing your fur baby will have the smoothest, safest trip possible.
Starwood Animal Transport has rebranded to Starwood Pet Travel. We are still the same great company with the best team, just now with a slightly different name.
Subscribe to the Blog
Enjoy our content? Get them sent to your inbox!
Subscribe Now!
Related Posts
Moving For Work? Avoid These International Pet Etiquette Faux Pas
It may seem shocking, but not everyone looks at your pet through the same adoring eyes that you do. And if the people doing ...
Read More