What You Must Know About Moving Your Pet To Brazil
Published on: July 29, 2015 | Author: Starwood Pet Travel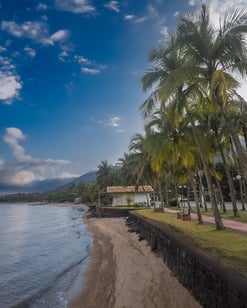 As of February of this year, Brazil no longer allows importing of live birds. So if your family is planning a move to Brazil, your daughter's pretty parakeet will have to stay behind. But your four-legged family members are more than welcome to accompany you.

Every country has its own set of requirements for importing pet cats and dogs and compared to many destinations Brazil's regulations are not particularly onerous. You'll be especially relieved to know there is no quarantine. Nonetheless, moving internationally with pets is a big undertaking regardless of where you're headed or where you're coming from. Advanced preparation is the key to a lower-stress experience for man and beast alike.

To move your pet to Brazil, you'll need a collection of documents so they, too, can pass customs when they arrive. The paperwork also confirms your pet's health to the airline(s) on which they will fly. Although Brazil doesn't require an import permit, you will need the following for each cat or dog:
A Veterinary Health Certificate for the Export of Dogs and Cats from the United States of America to Brazil. The form must be completed by a USDA-accredited veterinarian (who may or may not be your regular vet) within 10 days prior to your pet's arrival in Brazil. The vet who signs the certificate must perform a clinical exam of the pet within that same 10 days and attest that your dog or cat does not show any signs of disease.

USDA international health certificate, APHIS Form 7001, similar to the above Brazil-specific form, within the same timeframe. Both forms can be completed in English.

A microchip that complies with ISO Standard 11784, Annex A to ISO Standard 11785, AVID 9, or AVID 10 standards. Your pet must have been microchipped prior to receiving their rabies vaccination, so if your pet is just now receiving a microchip, they will need a new rabies booster even if their current vaccination is still valid.

Rabies vaccination certificate verifying the latest immunization is at least 30 days but not more than 11 months old. Brazil recommends but doesn't require that dogs and cats be vaccinated for other common diseases.

Broad-spectrum internal and external parasite treatments, given within 15 days prior to departure.
It is critically important to comply exactly with these rules because if your pet arrives at the airport in São Paulo or Rio without proper documentation it will be sent home or may even be euthanized.
You'll need more than paperwork.
Pets traveling by air must do so in an IATA-compliant travel kennel. These carriers are extra-sturdy to keep your furry family members safe and roomy enough to keep them comfortable during their journey. You must choose the correct size – cats may all fit in a size "medium" kennel, but you'll have to measure your pup to be sure they will be able to stand or sit upright with at least 2-3 inches of headroom, turn around and lie down normally in the kennel.
Get the carrier as soon as possible, and work with your kitty or pooch to help them get acclimated to the kennel. The more it smells and feels like home to them, the less stressed they'll be on their trip.
There are other things to worry about, some of which you cannot control.
For one thing, pet-friendly airlines will not transport animals when it is extremely cold (hardly an issue entering Brazil) or extremely hot (definitely an issue in this equatorial country). This can wreak havoc on your pet's flight arrangements and yours, too, if you're expecting to travel on the same flight.
Flight schedules can be further complicated by the fact that Brazilian customs and Ministry of Agriculture, Livestock, and Food Supply officials only work certain days and hours at each airport. You certainly don't want your precious pets sitting around unnecessarily because they arrived at the wrong time.
This is just one reason to hire a professional pet shipper who understands the system and can make arrangements that work as well as monitor and deal with day-to-day changes, if necessary. An experienced pet transport company can handle every single detail, allowing you to relax and focus on other aspects of your move to Brazil.
You cannot calculate the value of peace of mind – after all, we're talking about your pets. Besides, if you're an American moving for work, the cost of moving your pets is probably tax-deductible along with your other moving expenses. Consult your tax advisor about this to be sure.
Starwood Animal Transport has rebranded to Starwood Pet Travel. We are still the same great company with the best team, just now with a slightly different name.
Subscribe to the Blog
Enjoy our content? Get them sent to your inbox!
Subscribe Now!
Related Posts
FAQs for Moving Your Pet Overseas
Moving your family overseas can seem daunting enough, but what do you when your family includes pets? If this will be your ...
Read More