What to Expect When You Visit A Vet in Dubai
Published on: February 24, 2022 | Author: Starwood Pet Travel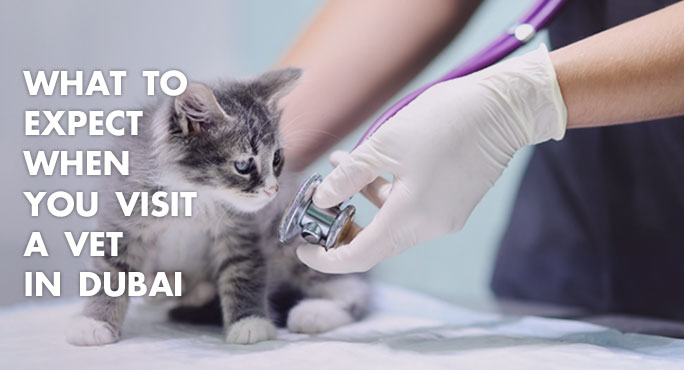 If you're moving to Dubai for a job relocation and taking your pet, you're in good company. Dubai is an international business center these days. You'll get to mingle with expats from all around the world as well as the locals. Your four-legged friend will be in good company, too, because Dubai is quite the pet-friendly place. That means your fur baby will be in good hands when you need to visit a vet.
No worries if you don't speak Arabic
There are plenty of veterinarians in Dubai, so you can expect to find one who speaks English. In fact, many vets are expats themselves, and not only from English-speaking countries.
Where can you find a vet that's a purr-fect fit for you and your pet? Use the same resources you would use to discover any other services you might want or need:
Neighbors with pets

Expat groups

Co-workers

Online search
You can also look for local Facebook groups to see listings and reviews on several vets in the area.
Expect to find top-quality care
You'll notice that many vets in Dubai are members of the UK's Royal College of Veterinary Surgeons. This means they are well-trained and also adhere to the highest standards of pet care, using the latest treatment approaches and technology.
One example is The Veterinary Hospital, Dubai's first and oldest pet care clinic. It's been around for more than 40 years and the vets on staff have more than 100 years of experience among them. If your pet is a cat, note that this clinic routinely receives the "gold standard" award from the International Society of Feline Medicine for creating an environment that soothes as well as treats kitties.
When you visit a vet in Dubai, you can expect to find a comprehensive range of medical services, including wellness programs, immunizations, surgical and other specialized care, and emergency care. Many clinics also offer a broad range of pet foods and other health items. And some offer short-term and/or long-term boarding for pets. One of our partners, Dubai Kennels & Cattery also has their own veterinary clinic.
Expect to find services you'd rarely (or never) see at a veterinary clinic in the US or the UK. For example, British Vet Hospital offers pet boarding. They will even pick-up your pet and then take them home after the appointment.
Expect the environment to be different
As a pet parent, it's always your responsibility to help your beloved dog or cat stay safe and healthy as well as happy. Doing that in Dubai might require some new thinking. One of the biggest changes for many pets (not to mention their humans) is the intense heat. It can be a challenge – and even pose serious health problems – for many pets, not only those with heavy coats.
Your feline can stay indoors where it's blissfully air-conditioned. But canines don't have that luxury. Your dog will have to venture outside to go potty, and you'll want to play together outdoors, too. If your dog is not used to extreme heat, learn what you can do to help them stay cool when it's hot outside.
Expect to find other pet-friendly places to visit, too
Once your furry companion has successfully completed their visit to the vet, you both will be ready for a little celebration. Why not head to a pet-friendly café for a little pick-me-up? Thanks to the ever-increasing number of pet owners in Dubai, there has been a steady increase in the number of places like this. No matter what you're looking for in the way of food or beverage, there's a pet-friendly spot for you.
If you're in the mood for a little pet shopping, you can find stores in Dubai that sell everything from the basic necessities to amazing toys, treats, and fashions. Go online, though, and you will be truly overwhelmed by the choices.
Visit the vet before you go
Before you'll ever have to take your pet to a vet in Dubai, you'll need to complete the health requirements for moving pets to the UAE. For jet-setting animals, that's the first step in traveling to a foreign country. The folks in Dubai want to be sure your pet is healthy and doesn't pose a potential risk of importing parasites or disease. Here's what your pet will need in the way of health-related documentation to move to Dubai.
Once your move is complete, you can find a veterinarian who has the training, experience, and personality to make your pet comfortable and give you confidence in their care, every time you visit.
Starwood Animal Transport has rebranded to Starwood Pet Travel. We are still the same great company with the best team, just now with a slightly different name.
Subscribe to the Blog
Enjoy our content? Get them sent to your inbox!
Subscribe Now!
Related Posts
What To Expect When You Visit A Vet In Brazil
Moving to a foreign country is no easy feat. The move itself is usually an undertaking of major proportions. And if your ...
Read More