What To Consider When Moving a Pet Overseas
Published on: July 27, 2023 | Author: Starwood Pet Travel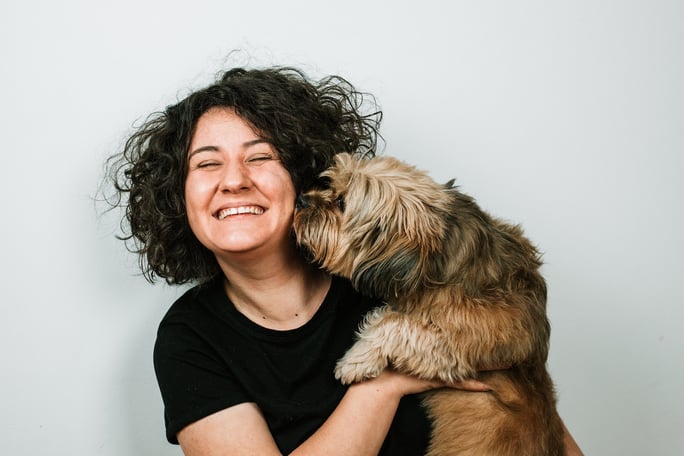 As pet ownership continues to rise worldwide, our love and devotion for our furry companions knows no bounds. They are not just pets, but beloved members of our family. When the time comes to relocate, it is without question that our pets will accompany us, even if it means adding more tasks to our already lengthy to-do list. Moving overseas with a pet can be a daunting and complex process.

While you might think it's as easy as making your own flight reservation and showing up at the airport, it's far more complicated for animals. Without advanced planning, the right paperwork, and an appropriate travel kennel, you risk your pet being rejected at the airport and unable to fly.
Hire a Professional Pet Shipper
Opting for the expertise of an overseas pet relocation specialist is a wise decision. After all, there's no shortage of tasks to handle when it comes to getting your family's move underway. These professionals are well-versed in the intricate process of relocating animals worldwide. While you have undoubtedly become an expert in your own field over the years, they possess knowledge that you may not be aware of. These crucial details can be the determining factor between a smooth, secure, and efficient journey for your beloved pet or a journey filled with complications. At Starwood, we understand the love and concern you have for your furry companion, and we would never want you to knowingly put your dog or cat in a compromising situation. Alongside considering whether you want to take on this process independently, there are other aspects to contemplate.
Is It Safe for Your Pet to Fly?
When it comes to the safety of your pet, it is always the top priority. Rest assured, hundreds of thousands of animals fly safely each year. However, it's important to consider whether flying internationally is suitable for your own furry friend, especially if they have a serious chronic illness or are elderly. It's a good idea to have a discussion with your veterinarian about this.
Additionally, brachycephalic pets may be under added stress on a plane, despite the controlled temperature and pressure in their travel space. Some airlines have stricter rules for these types of dogs and cats. As an alternative, you might want to explore ground transportation options, at least to the extent possible.
For dogs, it's crucial to consider their ability to adjust to new surroundings. Breeds with heavy coats can become dangerously overheated in hot climates, while frail breeds with thin coats aren't well-suited for extremely cold places. It's also important to note that if your dog belongs to a breed considered dangerous in your soon-to-be new country, they may not be allowed to accompany you.
With the assistance of a pet relocation specialist taking care of your pet's travel requirements, you can focus on other aspects of preparing your furry friend for their move.
Advanced Planning is Key
To stay organized during a major move, it's essential to create a checklist and utilize a calendar to keep track of important dates. Don't forget to make a last-minute checklist as well to ensure that no detail is overlooked before your furry friend's departure.
If you're unfamiliar with the country you're moving to, now is the perfect time to familiarize yourself with pet-related information. Take the opportunity to research local veterinarians, pet supply stores, and places where you can enjoy quality time with your four-legged companion. It's also worth exploring restaurants that welcome dogs or cats, as well as familiarizing yourself with the local rules of pet etiquette. By understanding proper pet and pet owner behavior in public and the local laws regarding licensing, you'll be able to seamlessly integrate into your new community and make a positive impression on your neighbors.
Obtaining your pet's travel crate as soon as possible is crucial. If your pet views the carrier as their own personal fortress, they'll feel more at ease during their journey. It will provide them with a safe space, even in unfamiliar surroundings. So, give them ample time to explore, play, and sleep in the crate.
Above all, remember to spend quality time with your furry friend as you prepare for the move. While you may have the practical aspects of moving covered, your pet's well-being should be your number one priority. They want to know that you'll be together no matter what, so make sure to offer them reassurance and comfort. Taking breaks for playtime will provide both of you with much-needed moments of relaxation. You might even consider teaching them a few commands in the language spoken in your new country, further strengthening your bond and easing their transition.
Starwood Animal Transport has rebranded to Starwood Pet Travel. We are still the same great company with the best team, just now with a slightly different name.
Subscribe to the Blog
Enjoy our content? Get them sent to your inbox!
Subscribe Now!
Related Posts
How to Bring Your Cat When You Move Abroad
Moving to a foreign country means a trip for the entire family, and that includes the four-legged members. Your kitty doesn't ...
Read More