Pet Transport Disasters - And How to Avoid Them
Published on: October 11, 2022 | Author: Starwood Pet Travel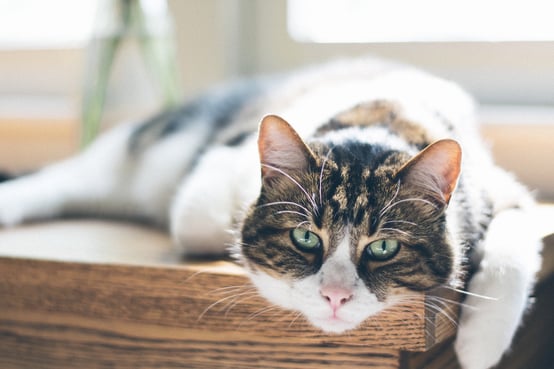 Sometimes it isn't practical to take your pet with you when you travel. If you'll be gone only a few days – for business or on holiday – you can board your pet or leave them at home with a sitter. You know they will be safe and well cared for. If you are moving, however, things change. Carrying your pet with you may be even more impractical (or not possible) and they will need separate ground or air transport arrangements.
If they will be out of your hands, how can you assure they will still be safe? Taking simple precautions will help you – and your pet – avoid potential transport problems.
What can go wrong?
As a doting pet parent, your definition of "disaster" could be the mere fact that your cat or dog will be anxious without you. They will be traveling with strangers, likely in a strange airplane. Of course, you don't want them to be upset. But the truth is, there are other more serious things that can go wrong. The vast majority of us have no contact with the negative side of the pet world, so we don't think about issues such as pet theft. Or our beloved pooch getting lost or injured.
Nonetheless, occasionally true pet disaster stories make the rounds. Frankly, a much more likely disaster would be the failure to ensure your pet has all the proper paperwork for travel. If that happens, they likely won't make the flight. Or they may be sent home or quarantined when they arrive at their destination. With proper planning, you needn't worry about these things, either.
Hire someone you know you can trust: a professional pet shipper.
It's up to you to protect your pet, so do your homework. There are plenty of reliable, trustworthy pet transport companies, located in countries all around the world. They are members of the International Pet and Animal Transportation Association or IPATA. IPATA is a trade association that holds members to the highest possible international standards for the care and movement of animals. Their members are people who take every pet's safety and comfort to the heart.
They are also experienced professionals who know how to move your pet from one location to another in the most efficient, least stressful way. Some IPATA members ship pets only via ground, while others offer both ground and air transport options. At Starwood, we offer both options.
Never choose just any pet transport service without asking detailed questions and checking their references. A pretty, professional-looking website isn't enough. How experienced is the company in shipping pets from and to your specific cities? What services do they offer? (The more help they can give you, the less you'll have to worry about planning your pet's long-distance move.) How experienced are their people? Who are they? How are they are vetted and trained? Look for reviews and ask for references.
Flying is not a disaster for your pet.
Here at Starwood, we talk to pet owners every day. So we sometimes hear from people who are concerned about allowing their pets to fly. Here's the thing: rarely, something goes wrong when an animal can be injured or die. Airlines around the world transport well over half a million animals each year, with an exceptionally small number of negative incidents. So you can be confident choosing air transportation for your pet, even if ground transport is an alternative.
Flying is faster, so if you're worried about separation anxiety, it's definitely the way to go. The pet shipping professionals know which airlines have the most efficient itineraries. Better yet, they know which ones are the most pet-friendly. Working with a knowledgeable, caring pet shipper should allay any fears about potential pet transport disasters.
Starwood Animal Transport has rebranded to Starwood Pet Travel. We are still the same great company with the best team, just now with a slightly different name.
Subscribe to the Blog
Enjoy our content? Get them sent to your inbox!
Subscribe Now!
Related Posts
3 Things Your Pet Travel Insurance Should Cover
When preparing to travel with your pet, it's easy to overlook the importance of pet travel insurance. While the likelihood of ...
Read More