Pet Friendly Hotels in The UK
Published on: January 23, 2023 | Author: Starwood Pet Travel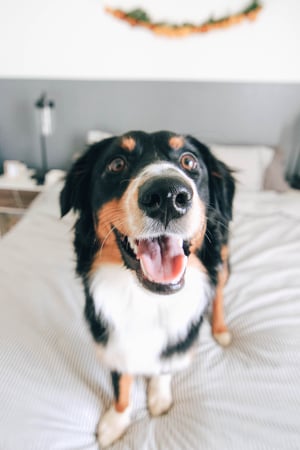 Whether you're a dog person or a cat person, almost half of British households have pets. We treasure our furry companions – and don't they know it! No wonder there are now so many pet-friendly hotels in the UK. Some merely allow pets, which does make planning a motor trip with your pet more convenient. But if you're hoping for more posh accommodations, there are hotels that treat four-legged guests like royalty.
Are you traveling with your pet from outside the UK? Our expert team at Starwood Pet Travel can arrange for you to enter Britain via London, Manchester, or Edinburgh. If you're already here, brilliant! Let the in-country travel adventure begin.
What's your pleasure?
A fortnight in the Lake District? The bustle of Mayfair? A stroll along the coast, through the woods, or over the Yorkshire Dales? There's a hotel there with amenities that cater to your every need. And your pet's every desire.
Which are they? We've combed the reviews to find hotels that rank as favorites with both pets and their human companions. Here are just a few:
No matter where you stay, you'll pay an additional booking fee for your pet. And the proprietors will expect good pet etiquette. With that, it's a wag of the tail and a rumbling purr.
Starwood Animal Transport has rebranded to Starwood Pet Travel. We are still the same great company with the best team, just now with a slightly different name.
Subscribe to the Blog
Enjoy our content? Get them sent to your inbox!
Subscribe Now!
Related Posts
What Is Good Pet Etiquette in France?
So you and your pet are moving to France. That's excellent news. Whether your precious Fifi is a petite, purse-sized poodle or ...
Read More