Pet Cafes in Munich
Published on: May 30, 2019 | Author: Starwood Pet Travel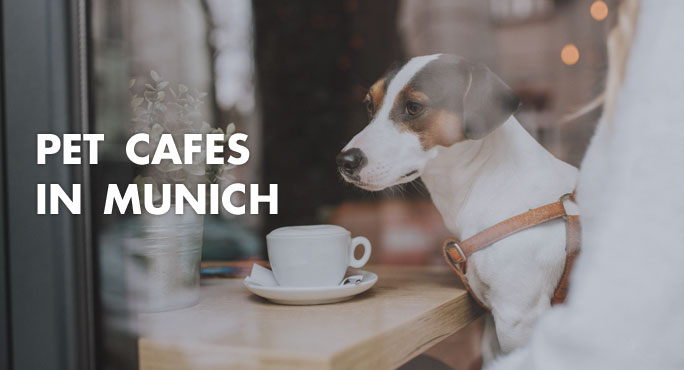 Relocating to Germany can be an excellent adventure, for families and their pets. The German people, and most public places, are pet-friendly in a big way. In fact, you can take your dog into all sorts of establishments that you cannot take them in most other countries. And if you wind up living in Munich (or just visiting the city, for that matter), you will really be in pet heaven.
The Cool Cities guide's Munich page quotes Ernest Hemingway as having famously said, "You needn't bother going anywhere else. I can tell you: you can't beat Munich, everything else in Germany is a waste of time." Hemingway's assessment may be just a bit over the top, admits the guide, but their own assessment is that Munich is darn cool. It is steeped in history, folklore, diverse cultural life, and – woof! – plenty of pup-friendly places to eat and visit.
No matter where you go, good manners are de rigueur for your pet as well as you. Knowing the local rules of pet etiquette will make you more comfortable and confident in new situations, and it will make your pet welcome virtually anywhere in Germany.
Munich's pet cafés are calling your name
We mentioned that dogs are welcome almost everywhere, and we weren't kidding. Dogs are welcome indoors, not only on patios and at sidewalk tables. So if your pet is a canine, you will never run out of cool places to dine and chill together. Here's a sampling:
But that's not the only reason you and your pup might want to visit. Killian's offers Guinness as well as German style beers to go with your burger, and if a ground beef patty isn't on your wish list, Killian's offers Irish stew and other goodies, too. They also feature live music 6 nights a week with no cover charge. On Sunday, it's karaoke. But be advised – even if your dog is a Husky or some other singing breed, he may not be welcome on stage.
But this is just a sampling. You can learn about even more tasty delights and places to visit with your dog here.
Let's not forget about cats!
If your own dear pet is a kitty, she will be more of a stay-at-home girl, as is the nature of cats. But what if you're out and about and you simply must pet a cat? Or what if you love cats, but don't have one of your own? Munich has a pet café of the feline persuasion, too. (You're purring now, aren't you?)
Cafe-Katzentempel (which means "cat temple") was the first cat café in all of Germany, and it's right there in Munich. No dogs are allowed, for obvious reasons, but humans like you are in for a furry treat. Be advised that there is a small fee for one-hour sessions, but what a soothing session! You can pet and cuddle the cats (if they seek you out) while you enjoy coffee and cakes or a light vegan menu. And when you know that part of the café's revenue goes to support animal welfare causes, the entry fee will seem even smaller.
So, whether cats or dogs are your things – or both – you can rest assured that Munich is pet-friendly and there is a pet café that's tailor-made for you.
Starwood Animal Transport has rebranded to Starwood Pet Travel. We are still the same great company with the best team, just now with a slightly different name.
Subscribe to the Blog
Enjoy our content? Get them sent to your inbox!
Subscribe Now!
Related Posts
Moving Out Tips For Pet Owners
You cannot escape the fact that moving is a high-stress activity. In many ways, moving out is much worse than moving in. At ...
Read More