Paper and Blood Work: What Do I Need to Move My Pet to South Africa?
Published on: February 13, 2019 | Author: Starwood Pet Travel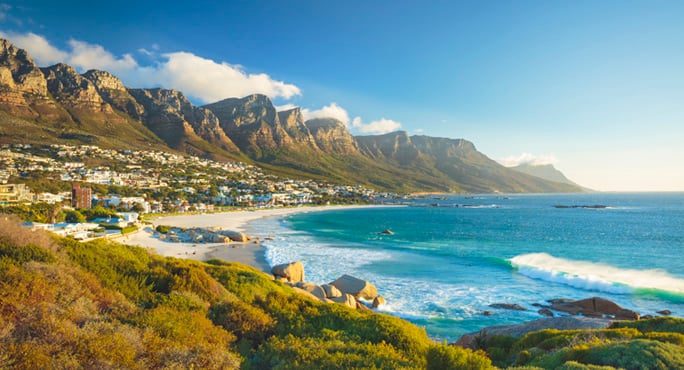 Moving to South Africa is pretty momentous for any family. For families with pets, however, the complexities are greater. Of course, you know that the reward you'll earn – having your furry family member with you in your new country – will be more than worth the effort. But effort it will be. If you've never traveled outside the country with your pet, get the full scoop here.
No matter where you travel with cat or dog, internationally at least, she will need some kind of "passport." Not necessarily a little booklet like yours, but a collection of paperwork that verifies her identity and her health. And that's where her passport and yours really differ. Good health isn't usually a prerequisite for humans to enter foreign countries, but it is always Priority #1 for pets. No country wants to inadvertently import pests or diseases, courtesy of your dog or cat.
What paperwork will you need?
Every country has their own requirements. You'll be happy to know that South Africa asks for less than some countries, but do not fail to follow their rules, or your dear girl could be refused entry. On a happier note, cats and dogs moving to South Africa from the US, Canada, the UK or an EU country can skip quarantine – as long as their documents are all in order.
Here are the documents she will need:
A microchip that meets ISO standards. Not exactly paper, but a microchip is required before any paperwork can be issued to your pet. Her microchip number serves as her unique identifier.
Veterinary Certificate. In the US, for example, this is USDA Form 7001. It must be filled out by a USDA-approved veterinarian (your regular vet may be certified) and endorsed by the USDA.
An import permit.
While most countries require several specific vaccinations, South Africa requires only that your pet be immunized against rabies. (Not even that if you're moving from Australia, New Zealand, the UK or Northern Ireland.) They do not accept 2- and 3-year vaccines, however, so your girl may need a booster. The vaccine must be administered within 30 days to 12 months of entering the country.
Your pet will not need any blood work
Many countries require not only proof of rabies immunization but an additional blood test to prove the vaccine is working properly within your pet's bloodstream. Not South Africa, though. However, if your furry friend is a canine, he will need a few additional tests to pass his entrance exam. These include:
Brucella canis
Trypanosoma evansi
Babesia gibsoni
Dirofilaria immitis
Leishmania
One thing you'll need for sure: a new vet
Pet parents often worry about the prospect of finding a veterinarian in their new country – someone they can trust and their pet will trust, too. When it comes to South Africa, you can rest assured there are plenty of highly-trained, English-speaking vets to choose from. You can start your search before you even leave home, if you want to be prepared. One good resource is the provider search page provided by the South African Veterinary Association (SAVA).
SAVA's website also explains how pet vaccinations work in South Africa. Essentially, vaccines are divided into two categories:
Core, considered must-haves for all pets
Non-core, recommended in certain parts of the country or under other special circumstances
This is just one thing you'll want to discuss with your new vet, once you've chosen that person and you're in place in your new home. Meanwhile, since you know you and your family are headed to South Africa, it's time to get busy acquiring the paperwork your four-legged family member will need for her journey.
Why not let our Starwood team handle all that for you – along with the complexities of arranging her flights? Pets are required to travel as manifest cargo if they're traveling to South Africa via airplane. With us on the job making sure all goes well for your precious pet, you can stay focused on the thousand-and-one other details of your family's move.
Starwood Animal Transport has rebranded to Starwood Pet Travel. We are still the same great company with the best team, just now with a slightly different name.
Subscribe to the Blog
Enjoy our content? Get them sent to your inbox!
Subscribe Now!
Related Posts
Tips for Military Families Moving With Pets
Pets are part of our family; when we move, it is already stressful enough, and it also adds stress to our pets. Moving ...
Read More