Noah, You Wouldn't Believe This ARK
Published on: December 28, 2016 | Author: Starwood Pet Travel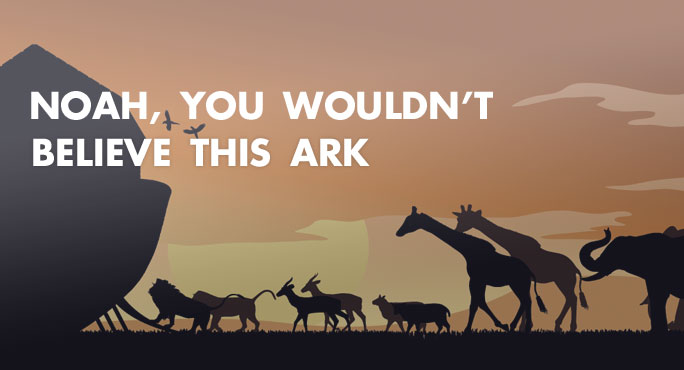 Several months ago, we wrote a blog article about the planned ARK at New York's John F. Kennedy Airport. It was a preview of things to come – a project unprecedented anywhere in the world, designed to provide the ultimate in creature comforts for traveling animals of every description. Now, we are excited that this amazing complex – simply known as The ARK at JFK – opens for business January 2, 2017.
The ARK at JFK is a comprehensive animal and air cargo facility. It will be privately operated under a 30-year lease with the Port Authority of New York and New Jersey. The facility will include:
A 108,650 square foot animal handling center
A 63,515 square foot cargo handling facility
A state-of-the-art veterinary hospital – open round the clock and fully staffed with veterinary medical professionals – capable of providing everything from diagnostic lab testing to emergency surgery
USDA-approved airport quarantine facility
Animal boarding and kennels
The complex sits on 14.4 acres adjacent to JFK airport. It has both airside and landside access, streamlining transport of animals, whether they are being imported or exported. The facility has space for aircraft parking, with direct access to the taxiway. Animals will travel in climate-controlled vehicles as they are moved between the facility and other cargo facilities, airport terminals, and aircraft.
Not just two by two
The ARK is prepared to welcome all comers. Show animals traveling around the globe in search of ribbons. Exotic animals making their way to a safe, new home in a zoo. Livestock such as cows, sheep, and goats that are in transit. Fish and other marine life destined for aquatic research facilities. Birds of all feathers. And -- most important for pet owners – your very own Fido or Fluffy.
What's in it for your pet?
Companion dogs and cats transiting through The ARK at JFK will surely be spoiled. The 20,000 square foot pet boarding and care facility will be managed by Paradise 4 Paws, a company that has won awards for providing the ultimate in pet boarding services. Fido and Fluffy can look forward to cushy nothing-but-the-best food, and – yep -- spa treatments. There is a training center for dogs and cats, too.
Enormous, expensive, visionary
More than just another construction project, The ARK at JFK was designed in conjunction with the United States Department of Agriculture and Cornell University's College of Veterinary Medicine. Planners said they wanted "to address the unmet needs for the import and export of companion, sporting and agricultural animals."
Their goal was to create a facility that would "set the standard and be the flagship of what will prove to be the turnkey solution to animal cargo and handling at international airports worldwide, for comprehensive and integrated travel-related veterinary, kenneling and quarantine services." At a cost of $48 million, they have, indeed, transformed the vision into reality.
Here at Starwood Animal Transport, we know first-hand the challenges associated with international animal travel. We are proud that this one-of-a-kind, world-class facility has been built in the United States. And we are very much looking forward to introducing our animal clients (and their owners) to The ARK at JFK.
Starwood Animal Transport has rebranded to Starwood Pet Travel. We are still the same great company with the best team, just now with a slightly different name.
Subscribe to the Blog
Enjoy our content? Get them sent to your inbox!
Subscribe Now!
Related Posts
Pet Diaries: Rusty the Golden Retriever Travels from New York to London
As I see the unusual open space and boxes next to my bed and Pedigree, I look up at my owner as he pets my ears and kisses my ...
Read More