How to Keep Your Dog Out of Trouble When Moving to Hong Kong
Published on: September 21, 2022 | Author: Starwood Pet Travel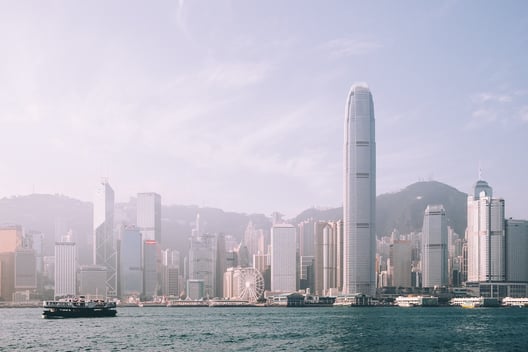 There is one thing you can always count on when you move to another country – any country – the rules are different from those at home. That can be especially true when it comes to pets. Different cultures view animals differently, and their laws and social expectations reflect that. So if you're moving to Hong with your dog, you'll want to know how to keep him or her out of trouble. And keep yourself out of trouble as a dog owner, too.
Start off on the right paw
Get your dog's paperwork in order. Every country has its own set of regulations when it comes to importing pets. In the case of Hong Kong, if your dog arrives without the proper documentation, they could get into trouble. What kind of trouble? They might have to spend up to six months in quarantine (at your expense) or even be sent back home. This is a risk neither you nor your dog wants to take.
Your four-legged friend will need an import permit to enter Hong Kong and the import requirements differ slightly depending on your dog's country of origin. Your dog will also need an ISO compatible or AVID microchip, rabies vaccination, DHPP vaccination, international health certificate with government endorsement, and a Hong Kong dog license. If you're working with a professional pet transport company, then they can assist with most of these items.
The health requirements are time-sensitive based on your dog's travel date, so it will take several months of planning.
An international pet shipping company is an expert at more than making efficient, pet-friendly travel arrangements. They know exactly what moving to Hong Kong with your dog requires, and they can handle all those details on your behalf, as your official agent in Hong Kong. You can relax, knowing your beloved canine won't get into trouble at the border.
Learn the local rules for dog owners
All dogs five months or older must be licensed in Hong Kong. You can't do that in advance, but you'll want to make it a priority after you arrive so neither you nor your pooch gets into trouble. You can be fined up to $10,000 – yes, you read that right – for failing to license your dog.
It's easy. All you have to do is take them to one of Hong Kong's Agriculture, Fisheries and Conservation Department's Anti-Rabies Dog Inoculation and Licensing Centers or one of the Animal Management Centres. Every dog must have a valid rabies vaccination and microchip, but your dog will be prepared because these things are part of Hong Kong's pet import requirements anyway. So you can show proof they're up to date and obtain the license in about 15 minutes. The license is good for three years.
The Hong Kong government stresses responsible pet ownership. They highly encourage residents to neuter their dogs and to provide socialization and training for puppies. Dogs must be on a leash in public, and a muzzle is recommended if you think your dog might be excitable.
Is your dog on the bigger side? Dogs are considered "large" in Hong Kong if they weigh over 20kg (44 pounds). If they're classified as large, here's how to keep them out of trouble in public:
You must hold on to the leash securely, observing your "duty of care" by controlling them at all times.
The leash cannot be longer than 2 meters (about 6 feet).
If you need to tie them up briefly, you must secure them so they have only 1.5 meters of wiggle room on the leash. You can only leave them where they will be safe and not pose a danger to the public.
Hong Kong also has many parks. Your dog is free to exercise and play off-leash, as long as they are still under your control.
You'll need a new vet
As a pet parent, you also want to know how to keep them out of trouble when it comes to their health. Fortunately, it is easier to find a new vet in Hong Kong than in many other places. There is a list of Registered Veterinary Surgeons on the government's website that shows names, addresses, and credentials so you can find a vet near where you live. Vets with a CPD designation have voluntary Continuing Professional Development requirements.
If you're moving to Hong Kong with your dog, now you know how to keep him or her out of trouble.
Starwood Animal Transport has rebranded to Starwood Pet Travel. We are still the same great company with the best team, just now with a slightly different name.
Subscribe to the Blog
Enjoy our content? Get them sent to your inbox!
Subscribe Now!
Related Posts
What to Pack When Moving to Hong Kong
So you're moving to Hong Kong. One of the first challenges families face with an international move is that you cannot take ...
Read More