Everything To Know About Your Pet's USDA-Endorsed Health Certificate
Published on: September 7, 2023 | Author: Starwood Pet Travel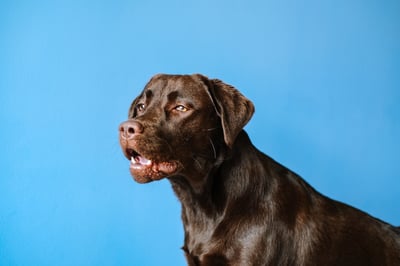 If you have plans to embark on an international adventure with your beloved dog or cat, it is important to obtain a health certificate for them. This certificate serves as confirmation to both your airline and the destination country that your pet poses no health risks to other animals or humans. Not only does having this certificate provide you with peace of mind, but it also ensures that your cherished furry companion is ready for their upcoming travel escapade.
When taking your furry friend on an international journey, it is crucial to have a health certificate completed and approved by the official government veterinarian. In the United States, this responsibility falls on the USDA's Animal & Plant Health Inspection Service (APHIS). It is important to note that each country has its own version of a health certificate, so it is essential to have the USDA-accredited veterinarian complete the appropriate one.
In order to obtain the necessary paperwork, you must start the process with a local veterinarian who is USDA-accredited. Each state or geographic region has a USDA Endorsement Office that is responsible for endorsing your pet's paperwork. This ensures that everything is in order and ready for your pet's international adventure.
How the Process Works
Many private vets are accredited by the USDA – in effect "deputized" to work cooperatively with state and federal vets and animal health officials. Many countries require that the vet who completes your pet's health certificate be accredited, although they may describe that as an "official veterinarian, competent authority, or issuing authorized veterinarian". Regardless, US law requires a federally-accredited vet to sign the health certificate. So if your vet is not USDA-approved, you'll need to find a different doctor to handle your pet's health certificate.

Your vet will physically examine your cat or dog, perform any required treatments such as blood tests or parasite treatments, complete the forms, and sign them. Once complete, the documents need to be sent to the nearest USDA Endorsement Office for their official review and authentication. Depending on your destination country, the paperwork can either be submitted online using VEHCS (Veterinary Export Health Certification System), or the original documents can be mailed directly to the USDA office. If your destination country requires original ink endorsement from the USDA (not electronic), then you need to make sure you provide the USDA with a pre-paid return label addressed back to you or your vet so that your pet's original paperwork can travel with them. Keep in mind that you will also need to pay the USDA a fee for endorsement of the paperwork. This fee varies depending on which health certificate is being used, and how many pets you have.

Along with the country-specific health certificate, you'll need to provide all the supporting documentation. That could include an original signed rabies vaccination certificate, blood test results, import permit, or other treatment letters. The USDA has a checklist to work off of on their website and you can also contact them directly for assistance.
Once the USDA has reviewed and endorsed your pet's health certificate, they will either send it back to the vet electronically through VEHCS or mail it back to you/your vet using the pre-paid shipping label provided to them. Once you receive the original documents back from the USDA, all ORIGINAL documents must travel with your pet on top of their travel kennel on the day of departure.

When Does the Health Certificate Need to Be Completed?
The timeline for completing the health certificate may vary depending on the destination country. Typically, it is advised to have the certificate completed between 2-10 days before your pet's travel date. It is crucial to plan accordingly to allow sufficient time for the USDA to review, endorse, and return the paperwork before your pet's departure. Additionally, it is important to keep track of your pet's travel schedule to ensure that the health certificate does not expire before reaching the destination.


What if The Documents Are Not Received In Time?
In rare cases, there might be unexpected delays in the delivery of your pet's documents by the USDA or the ground courier. If this situation arises and the documents do not arrive in time for your pet's scheduled airport departure, it may be necessary to postpone your pet's journey and reschedule the flight. However, if you are working with a reputable pet transport company, they can handle all of these contingencies on your behalf, ensuring a smooth and hassle-free experience for you and your beloved furry companion.
What if There is an issue with my pet's paperwork?
In the event that any complications arise with your pet's paperwork upon arrival at the USDA, the USDA will reach out to the veterinarian responsible for completing the health certificate. Together, they will collaborate to address any issues and ensure that the necessary fixes are made in order to proceed with the endorsement of the paperwork. If you have enlisted the services of a pet transport company, they may also intervene to facilitate the process and obtain any additional requirements that may be needed.
What if my pet's flight is delayed and the health certificate is going to expire?
In the event of a flight delay that causes your pet's health certificate to expire before the rescheduled arrival, it may be necessary to obtain a new health certificate and endorsement and book your pet's flight for another day. While this situation is rare, it can occasionally occur. If you have partnered with a pet relocation company, they can assist you in making the necessary arrangements, alleviating any concerns you may have.
Enlisting the assistance of a pet transport company simplifies the process of determining the exact paperwork requirements for your pet in the destination country, as well as the timeframe needed to gather all the necessary documents. They can even handle most of the paperwork on your behalf, allowing you to allocate more time and attention to other aspects of your relocation or travel plans.
Starwood Animal Transport has rebranded to Starwood Pet Travel. We are still the same great company with the best team, just now with a slightly different name.
Subscribe to the Blog
Enjoy our content? Get them sent to your inbox!
Subscribe Now!
Related Posts
What Is Good Pet Etiquette in France?
So you and your pet are moving to France. That's excellent news. Whether your precious Fifi is a petite, purse-sized poodle or ...
Read More