Traveling to the US with Your Pet
Published on: August 10, 2023 | Author: Starwood Pet Travel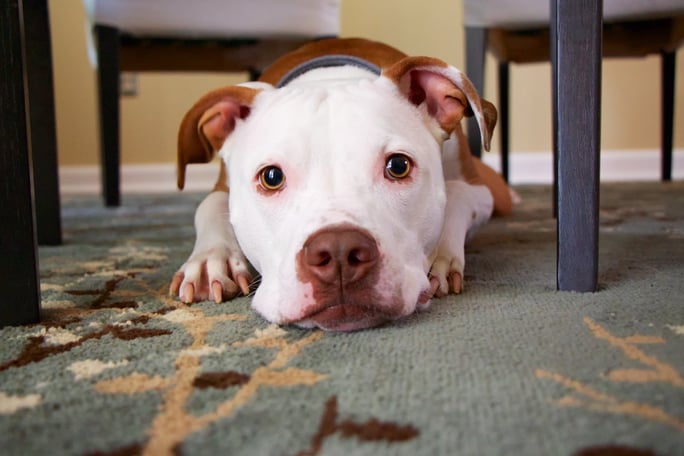 At Starwood Pet Travel, we are passionate about ensuring the safety and comfort of your pet during their overseas travels. However, what if you and your furry family member are planning to move to or return to the United States? Like any other country, the US has specific rules and regulations regarding the importation of pets. To ensure a smooth repatriation process for your pet, it is essential to comply with these rules. Fortunately, they are relatively simple to follow.
Pet import rules in the United States are governed by multiple government agencies, including the US Department of Agriculture's Animal and Plant Health Inspection Service (APHIS) and the Centers for Disease Control (CDC). It's important to note that individual states also have their own health-related regulations that you'll need to follow. To find out the specific rules for your destination state, you can visit the USDA's website for dogs or cats and select your state from the drop-down menu. Don't overlook this step, as some states may require a health certificate for your pet, even if federal agencies do not. It's crucial to comply with these import requirements to avoid delays and complications when bringing your pet into the country. Fortunately, the requirements are relatively straightforward and easy to follow.
Cat US Import Requirements
Although the USDA/APHIS does not require a general health certificate or a rabies vaccination certificate, the CDC reserves the right to inspect your cat at the port of entry visually. The CDC's primary concern is infectious diseases that can be transmitted to humans. In general, all airlines require a health certificate for pets who are traveling, so it's best to have one anyway. Some exporting countries may also require a health certificate and rabies vaccination. We generally recommend that cats are up to date with Rabies and FVRCP (feline viral rhinotracheitis, calicivirus, & panleukopenia)
If your destination state is Hawaii or the territory of Guam, your cat may have to spend some time in quarantine before they are released to you. This is true even if you're traveling from within the US mainland.
Dog US Import Requirements
Dogs are typically required to have a health certificate and current rabies vaccination. Additional requirements are necessary if your dog is coming from a high rabies-risk country or a country where screwworm or Foot and Mouth Disease exists.
If your dog is coming from a country that has foot and mouth disease present, then you must follow these protocols:
The fur and bedding must have no excessive dirt, hay, or straw.
They should be bathed as soon as they get to their destination and kept away from all livestock for at least 5 days after arrival.
Dogs used in livestock handling that are coming from any country except Canada, Mexico, certain regions of Central America, and the West Indies should have no evidence of tapeworm infection.
If your dog is coming from a country that is considered high-risk for rabies, then they must meet the following requirements.
Must be at least 6 months old
Must have an ISO-compatible microchip
Must be vaccinated for rabies under two options

If they have a valid, up-to-date rabies vaccination given in the US, then they can enter the US via one of the CDC-approved airports without an import permit.
If they were vaccinated for rabies outside the US, then a rabies titer test AND import permit is required in addition to arrival via an approved airport.
If you do not have a valid microchip, rabies vaccination, and rabies titer blood test, OR if you have 3 or more dogs, then they will be subject to quarantine upon arrival to the US.
The complete list of CDC dog import requirements can be found on the CDC website.
Airline Requirements
Regardless of the regulations set by the government, each airline has its own set of rules when it comes to transporting pets. These rules cover various aspects, such as which breeds are allowed, where pets can travel on the plane, and so on. Airlines have recently made revisions to their rules, including the transportation of "emotional support animals."
If you are returning to the United States with your dog or cat, there is a possibility that your pet may have to travel as manifest cargo, regardless of how they traveled when leaving the country. This is especially true if they were previously transported as checked baggage. It is crucial to double-check with your airline regarding the current requirements. The Transportation Security Administration (TSA) mandates that all pets entering the United States as manifest cargo must be transported under the supervision of a professional pet transport company like Starwood Pet Travel.
Seeking professional assistance for your pet's relocation is almost always a confidence booster, regardless of whether your airline requires it or not. Let's face it, you have a lot on your mind, and although the paperwork needed to bring your dog or cat into the United States is minimal, the rest of their travel arrangements may not be simple.
With our dedicated Starwood team taking care of the details, you can focus on relocating your human family members and look forward to the joyous reunion when you and your pets are all safely on the ground in the US.
Starwood Animal Transport has rebranded to Starwood Pet Travel. We are still the same great company with the best team, just now with a slightly different name.
Subscribe to the Blog
Enjoy our content? Get them sent to your inbox!
Subscribe Now!
Related Posts
Update on Vaccinations: New Zealand/Australia
If you're planning an international move, you have to understand that things change. Countries such as New Zealand and ...
Read More