Cats and Crates: Tips for Comfortable Air Travel
Published on: November 10, 2023 | Author: Starwood Pet Travel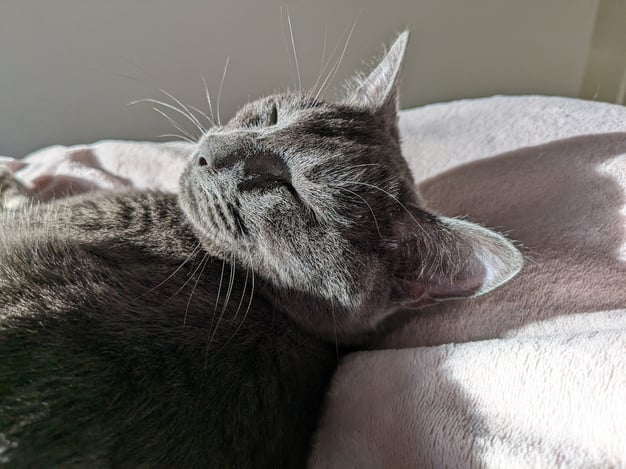 Are you familiar with the feeling of comfort on a long flight? Soft music, a good book, or an engrossing movie can make all the difference. Unfortunately, our furry friends don't have the luxury of enjoying these amenities when they travel by air. However, that doesn't mean your beloved feline can't be comfortable during their journey. You just need to make some preparations.
In-Cabin Travel
If your cat will be flying in the cabin with you, they will need an airline-approved carrier. If your cat is used to hopping into your cat-friendly tote and accompanying you on your adventures, they'll feel right at home if you take them on board the plane with you. Just make sure the carrier meets the airline's rules for size and ventilation. There are plenty of stylish options available to suit your personal style and your cat's preferences.
Keep in mind that the carrier must fit under the seat in front of you, but the dimensions can vary between different airplanes. It's essential to check with your airline regarding the specific type of aircraft you'll be traveling on.
Soft-sided pet carriers often come with pockets on the outside, allowing you to store your kitty's accessories, such as their collar, harness, leash, toy, and snack. Don't forget to keep their travel documents safe alongside your passport. If your cat is more relaxed with a favorite catnip mouse inside the carrier, that's perfectly fine. As long as you abide by the rules, in-cabin pet travel is relatively informal.
Travel as Cargo
However, if your cat is traveling on an international flight, they may have to travel as "pet cargo." While they won't be under the seat in front of you, they'll still enjoy the benefits of pressurized and temperature-controlled surroundings. For this, they'll require a heavy-duty, airline-approved crate. These crates are designed to ensure your furry friend's safety and well-being during the journey.
The rules for traveling as cargo are strict, and you must adhere to them. It may seem annoying or intrusive at first, but every rule is in place to protect your beloved cat. Although cats are not typically fond of change, air travel brings plenty of it – new sights, sounds, smells, and strangers. It's only natural for them to be suspicious.
Crates for cargo travel need to comply with the International Air Transport Association (IATA)'s rules since their primary concern is the safety and comfort of your furry companion. Travel kennels for cats must be large enough so they can stand up, turn around, sit down, and lie down comfortably. The crate must also be made of hart-plastic, metal, or wood.
When it comes to cargo pet travel, ventilation is essential to ensure your cat can breathe easily. The kennel must have ventilation on both sides, the back, and the door. The door must be pet-tamper-proof and any ventilation holes must be small enough so that your cat's nose, toes, or tail cannot protrude. To add an extra layer of comfort, you're required to add a liner made of absorbent material. We usually recommend a crate pad and pee-pee pad. You can also include a thin blanket, t-shirt, or towel that smells familiar to them since this can provide great comfort.
Keep in mind that when cats travel as cargo, the airlines will not allow a litter box with litter inside the kennel. Not only will this take up too much space inside the crate, but it can also be messy. This is why we recommend including a pee-pee pad in addition to the crate pad.
Crate Acclimation
The best way to ensure your cat's comfort during travel is by acclimating them to the kennel. If your cat is already familiar with the crate, they'll be cocooned in a space that feels and smells like home. While the potential anxiety-inducing changes won't disappear entirely, at least they'll be outside their safe haven.
To ensure a smooth journey for your furry friend, it's crucial to schedule a vet appointment as soon as you know you'll be traveling overseas. This will allow enough time to handle health-related paperwork, which can often be time-consuming. Additionally, purchasing the travel crate early will give them maximum time to get used to it. It's also beneficial to practice traveling with them, starting with short car rides and gradually increasing the duration. By the time your cat's departure day arrives, your feline friend will be almost a travel pro, and you can rest easy knowing they'll be resting easier on the journey.
Photo by Chris Ross-Lewin on Unsplash
Starwood Animal Transport has rebranded to Starwood Pet Travel. We are still the same great company with the best team, just now with a slightly different name.
Subscribe to the Blog
Enjoy our content? Get them sent to your inbox!
Subscribe Now!
Related Posts
Should I Sedate My Cat for Overseas Travel?
If your cat has never flown before, you might think that sedating her will make her trip less stressful. But, is sedation ...
Read More