What to Pack When Moving to Hong Kong
Published on: June 1, 2022 | Author: Starwood Pet Travel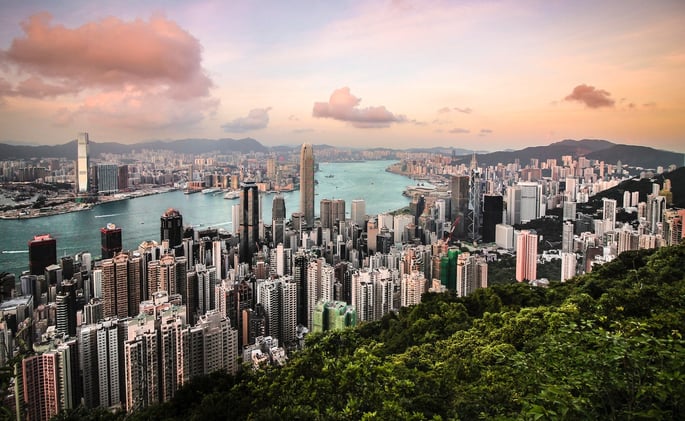 So you're moving to Hong Kong. One of the first challenges families face with an international move is that you cannot take everything with you. Often you can't take much at all because of the cost. So what should you pack, and what should you leave home? And what about packing for your pets?
The most important thing to remember is that housing is much more compact in Hong Kong than many Americans are used to. Large pieces of furniture (or lots of it) won't fit. Large volumes of clothing or other household goods won't fit. As you're packing, ask yourself, "Do I really need this?" Be ruthless. You can buy most of what you'll need once you get there.
Also, as you read this, make notes of anything you'll want to "stockpile" for packing.
Paperwork
Make sure you are well prepared with all the paperwork you and your family will need to clear customs and live in Hong Kong. If you have children, you should check with their school and gather any necessary documents they will need to go to school in another country. Make sure you do your homework and ensure your visa, passport and other identification is in order so nothing is missed. Don't forget about other paperwork related to selling your house, bank accounts, medical records, utilities, travel insurance, etc.
Phrasebooks
Chances are you don't speak Cantonese or Mandarin. English is widely spoken in Hong Kong - it's one of the official languages so signs, etc. are also in English. Still, learning a few key phrases in Cantonese before you arrive might be a nice show of goodwill.
Cool Clothing
No, we don't mean the latest trendy fashions, although Hong Kong is a renowned shopper's paradise for many types of clothing. It's hot in Hong Kong, rarely colder than 45oF. And it's humid. It's rainy in the summer, dry in the winter. If you're moving from a colder region, you can forego the heavy clothes, though you may want to keep one warm outfit for trips back home. Make sure you have lots of options to keep you cool in the heat and dry in the rain.
Electronic Devices
Definitely pack them, as they're more expensive in Hong Kong. You'll want to make sure you have a universal power adapter and will need to ensure your larger electronics are compatible with the HK PAL system. The USA uses the NTSC system, so your TV and DVD player may not work.
Regarding your US cell phone, you may need to purchase a new SIM card and upgrade your cell phone plan to include international calling/messaging. You can also download free communication apps (like WhatsApp or Signal) that allow texting and calling or video chats without the added fees. And of course you'll still have your social networks.
Expats recommend bringing small appliances such as your toaster or crock pot as well as lamps and shades. Voltage is 220 in Hong Kong.
Medications
Don't bother, except for vital prescriptions you'll need till you get settled. Expats say virtually everything is readily available over the counter, and cheaper. Pack plenty of other favorite toiletries, too. However, be careful and make sure you don't try to bring something that is not allowed.
Reminders of Home
Of course you want to make your new home feel like home, so bring items that will make your new place cozy and nostalgic. This will especially help if you have kids or pets as the familiar favorites can ease the transition into a very different world.
Your Pets
Your dog or cat is part of your family, so of course you want them to move with you. In the case of Hong Kong, however, the environment may be very different from what your pet is used to. There is nothing rural or even "suburban" about Hong Kong. And there are stringent rules in many housing areas that often don't allow cats and/or dogs.
Long before you start sorting and packing, you'll need to find pet-friendly housing accommodations. From there, you'll need to make sure your pet is compliant with Hong Kong's pet import regulations. The requirements can be complex, so you need to get everything right.
The easiest way to ensure your pet's paperwork is in order is to hire a professional pet shipper. They know what you need and how to obtain it most efficiently. And, heck, they may even have some insight about what you should pack for your move.
Starwood Animal Transport has rebranded to Starwood Pet Travel. We are still the same great company with the best team, just now with a slightly different name.
Subscribe to the Blog
Enjoy our content? Get them sent to your inbox!
Subscribe Now!
Related Posts
What To Consider When Moving a Pet Overseas
As pet ownership continues to rise worldwide, our love and devotion for our furry companions knows no bounds. They are not ...
Read More