Worthy Pet Causes to Get Involved With
Published on: May 4, 2022 | Author: Starwood Pet Travel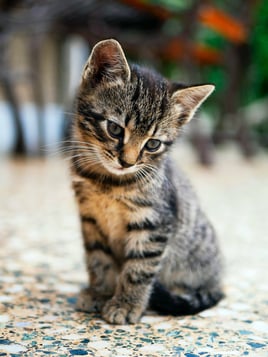 It's easy to feel a gut-wrenching pain when you read or hear about the plight of defenseless, unwanted pets who are abandoned or treated cruelly every year. It's also surprisingly easy for pet-lovers to become part of the solution.

The only way animals can be rescued to find a "furrever" home is through the efforts of volunteers. Some shelters are supported by municipalities or other government entities, but the truth is that money is tight. Very tight. Without the thousands of volunteers who devote their time, money and love, these organizations and facilities would cease to exist. Literally millions of dogs and cats (not to mention other animals from bunnies to lizards to horses) would simply die.
GIVE YOUR TIME
Volunteer at your local shelter – in the office, as a dog walker or kitty play time buddy. Big on a certain breed? There is likely to be a breed-specific rescue group not far from you. Rescue groups need drivers with a large enough vehicle and enough time to transport rescued animals to their facilities. Where can you volunteer?
The Humane Society of the United States is the biggest animal rights organization in the country. Their goal is to drive "transformational change in the U.S. and around the world by combating large-scale cruelties such as puppy mills, animal fighting, factory farming, seal slaughter, horse cruelty, captive hunts and the wildlife trade." There are lots of ways to help The Humane Society here.
The Animal Defense League is an international grassroots advocacy organization working to end animal abuse and exploitation. It's a coalition of individuals and groups, with several chapters around the US and Canada. You can look online to see if there's one near you.
Are you a pilot? In some parts of the United States, the unwanted pet population far outstrips the availability of potential homes. These pets have to be moved – often a thousand miles or more – to states where their chances of a new life are better. Many private pilots donate their planes and special skills to make these flights happen. One such group is Pilots N Paws.
GIVE YOUR LOVE
Become a foster for dogs or cats. The only way many rescue animals can receive the socialization necessary to interact successfully with people and other pets is through human contact. And training. Opening your home and your family's hearts is an unparalleled gift to these animals. Better yet, you can adopt a rescue animal but be mindful if you're getting a pet for your kids.
On this page, you can find a local ASPCA-affiliated shelter or check out ASPCA's nationwide databases of dogs and cats available for adoption.
Use this locator to find a pet in the United Kingdom to adopt.
If you live in Ireland you can check out dogs and cats available for adoption from the ISPCA here.
GIVE YOUR MONEY OR LEND YOUR VOICE
Too busy or too far away from a shelter to volunteer? The cost of food, bedding, toys, medications and other supplies adds up fast. Many pet product manufacturers and retail pet stores donate, but it's never enough to meet the need. You can make a general donation, or you can sponsor a specific animal. This adds a personal touch to your contribution.
Or you can hold a fundraiser. The RSPCA speaks for every organization when they say, "How you support us is only limited by your imagination. Sit in a bath of beans, jump from a plane, hold a bake sale or do something completely unique." As long as it's fun!
Beyond the ever-present need for money and supplies, advocacy organizations need educational and political support. Are you good at writing letters or button-holing your local or national lawmakers? These skills can make an impressive difference.
So get involved. Give your time, your heart, your money. You'll save a life, and enrich yours, too.
Starwood Animal Transport has rebranded to Starwood Pet Travel. We are still the same great company with the best team, just now with a slightly different name.
Subscribe to the Blog
Enjoy our content? Get them sent to your inbox!
Subscribe Now!
Related Posts
What Is Good Pet Etiquette in France?
So you and your pet are moving to France. That's excellent news. Whether your precious Fifi is a petite, purse-sized poodle or ...
Read More