Can I Move My Pet On My Own?
Published on: April 13, 2022 | Author: Starwood Pet Travel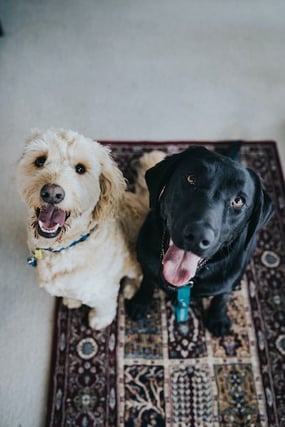 You're probably wondering (and hoping) if you can move your pet on your own. In some cases, this can be possible, but in others, you will have no choice but to hire a professional pet transport company.
To give you an idea of what's involved, let's look at the Premium Package we offer at Starwood. This is an all-inclusive, "door to door" pet transport service that includes everything necessary to move a pet domestically or internationally.
This package includes:
Pick up from residence or meet & greet near the airport

Boarding at a top rated kennel, if necessary
Transportation to the airport
All airport check-in services
Supplying a new

IATA

approved travel carrier
Completion of domestic or international health certificates
USDA endorsement of paperwork, if needed
Completion of export or import documentation, if needed
Obtain import permit, if required
Make all quarantine arrangements, if required
All air cargo charges
Customs clearance at destination
Delivery to new residence or handover at/near the airport
This list of services is an indication of just some of what you'd have to do on your own to move a pet. Bullet points make these activities seem simple – surely you can do this yourself. But the reality is each of these items presents its own challenges and potential issues.
You will have to worry at each step whether you'll be told your paperwork is incomplete, your pet's kennel doesn't meet IATA specifications or you're missing something required.
If you have a small cat or dog, some airlines will allow him or her to accompany you, in the cabin. The carrier will have to fit under the seat in front of you. Your pet may also be able to travel in an IATA-approved kennel as "excess or accompanied baggage," if you are a ticketed passenger on the same flight(s). However, you must keep in mind that some countries will not allow pets to travel in-cabin or as accompanied baggage - they must travel as manifest cargo.
Because these scenarios are simpler, you may only need some professional advice on how to proceed. Obviously this will be less expensive while ensuring you don't make mistakes that could put your travel plans in jeopardy.
If you are able to bring your pet yourself, keep in mind some tips for preparing them for long flights.
Can you answer "yes" to all of the statements below?
There is no chance that weather-related restrictions will up-end my plans.
My pet is traveling on a non-stop flight.
My pet is not traveling outside the United States.
My pet can definitely ride with me in the cabin or as accompanied baggage.
If you can confirm "yes" to all four statements above, then you may be able to move your pet yourself. If necessary, you can get professional advice to ensure you're doing things properly. If you answered "no" to any statement above, you can save time and worry by teaming up with professionals who know how to move a pet safely because they do it every day.
Often, pet parents are concerned about the cost of working with a professional pet transport company. There are many tasks you can take on yourself, especially those that are least fraught with potential problems. For instance, at Starwood we offer an Economy Package which includes guidance with the documentation and all flight arrangements but not the other services. You would be responsible for all veterinary appointments, services, vet fees & health certificates, purchasing an appropriate kennel, getting your pet to the airport and retrieving them at the other end.
But keep this in mind: the costs you incur to move a pet are tax-deductible if your move is career-related, just like the cost of moving your household belongings. Of course you should review IRS publication #521 and consult your tax advisor about this.
Sometimes ground is better than air.
Even if you're driving to your new home, sometimes it's no fun traveling with your pets. Some dogs and cats can ride happily in the car for days. But if yours tend to get fidgety or they start to whine or yowl after an hour or two, you probably won't have a very enjoyable trip. Or maybe your pets are perfect road trip pals, but you don't have enough space in your vehicle.
Give yourself a break – enjoy your drive at a human pace and let a professional pet transport service give your pet(s) a ride. Experienced pros know how to move a pet so everyone stays happy and healthy. They'll pick up your pets, transport them lovingly and deliver them to your new door.
Consider the big picture
While it may initially seem like no big deal to move your pet, think about everything else you need to keep track of: your spouse or partner, your children (if you have them), your household goods, finding a new home, human customs procedures if moving internationally, human transportation options, amongst many, many more. Wouldn't it help ease some of your moving stress if you can take "pet travel" off your list and leave it to the professionals?
If you're still not sure if you should try to handle a pet move on your own, take a look at our client testimonials.
Starwood Animal Transport has rebranded to Starwood Pet Travel. We are still the same great company with the best team, just now with a slightly different name.
Subscribe to the Blog
Enjoy our content? Get them sent to your inbox!
Subscribe Now!
Related Posts
Can I Afford To Relocate My Pet When I Move?
Hundreds of thousands of pets - cats and dogs, not to mention an assortment of other small animals – travel with their owners ...
Read More