How Your Dog Can Make Friends in Australia
Published on: September 30, 2016 | Author: Starwood Pet Travel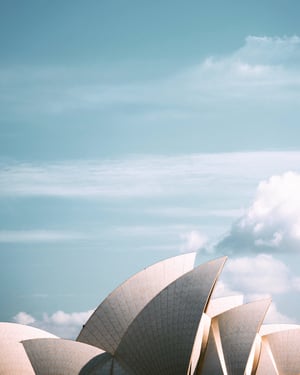 Moving to Australia? Everyone in your family will have to make new friends. You, your kids, and your dog. Animals are our specialty here at Starwood. Beyond helping you make the best possible pet travel arrangements, we're happy to help your pooch make friends in their new home. We can get your pet to Australia happily and safely with our transport services.
Dingoes and wallabies aren't really pup-friendly, but no worries, mate. Aussies are at least as goofy over their dogs as Americans.
Read more about the differences in how Americans and Australians treat their pets.
So wherever in Australia your human and pet travel takes you, you'll find plenty of canine social opportunities. Just walking your dog around the new neighborhood is likely to turn up some new friends – for both of you.
Do some pre-pet travel research
Before you even take off for Australia, you can go online to find fellow dog lovers and play groups wherever you're headed. We've pulled together a few examples for you to start with.
Dogshare is a website that connects dogs and dog lovers by local area. The theory is that "by teaming up with fellow dog lovers, the relationship with your pooch can be made easier, cheaper, and better." The site offers activities that augment existing professional services for dog walking, doggy day-care, and kenneling, "to make dog ownership a walk in the park."
Reciprocal dog
Backyard sharing
Weekender stays
Park playdates
Is your dog traveling to Australia after you? No reason to be desolate while you're waiting for your beloved to arrive. Through Dogshare, you can borrow a dog to pet and play with in the interim.
Madpaws is another service that operates locally in Australia. This website offers comprehensive dog-related services including:
Pet hosting & pet sitting
Pet daycare
Dog walking
Grooming
Dog training
Cat sitting
Gumtree is a website that covers all things Australia, so it's a great resource in many ways for new expats from elsewhere. You can search for "dog play dates" for your locale.
Meetup.com has a "Must Love Dogs" group, self-described as "a group for dogs and people who love dogs." Anyone is welcome to join, including Interstate and Overseas Members, even if you don't have a dog. The group offers play dates, beach days, dog-friendly social events, and free presentations on kindness-based dog training.
"Bone up" on dog play etiquette, Aussie style
It's tough to be a newcomer, no matter where you're from. You want your doggie meet-and-greets to go well, so you'll be invited back to become a permanent part of the playtime pack. Australian dog behavior experts recommend the following tips to ensure you and your pooch have nothing but barking-good experiences:
If you're considering a dog park, check it out first to get the lay of the land. What kind of facilities does it have? Are the dogs playing there when you visit behaving socially? Are their humans paying attention to their dogs, in case an intervention is needed?
Leave the dog treats at home. You want to reward your dog, but handing out goodies in front of a group can make some dogs jealous. And not every pet parent wants their dog to have your treats.
Pick the right playgroup. Many dog parks have special areas just for little doggies who tend to get mowed over by the big guys. And some small breeds become aggressive when faced with larger dogs. For that matter, unneutered males are generally more aggressive, too. Know your dog, so you can choose a play setting that will be fun for everyone.
If your dog of any size tends to be aggressive, forget play groups. Try meeting other dogs one on one, to see if you can find a compatible friend.
Healthy dogs only, please. Dogs of any age that are not fully vaccinated and free of fleas, ticks, and other parasites are not welcome. That goes for illness, too. Some things just aren't meant to be shared.
Clean up after your dog. Need we say more?
No matter where pet travel takes you and your pooch, advanced research and good on-the-ground manners will ensure your future is filled with tail-wagging play dates.
Starwood Animal Transport has rebranded to Starwood Pet Travel. We are still the same great company with the best team, just now with a slightly different name.
Subscribe to the Blog
Enjoy our content? Get them sent to your inbox!
Subscribe Now!
Related Posts
Best Walking Trails for Your Pet In Sydney, Australia
Are you moving to Sydney with your pet? You're both going to love it. Australia is something of a pet lover's paradise because ...
Read More