Finding a Vet in Cape Town
Published on: February 15, 2019 | Author: Starwood Pet Travel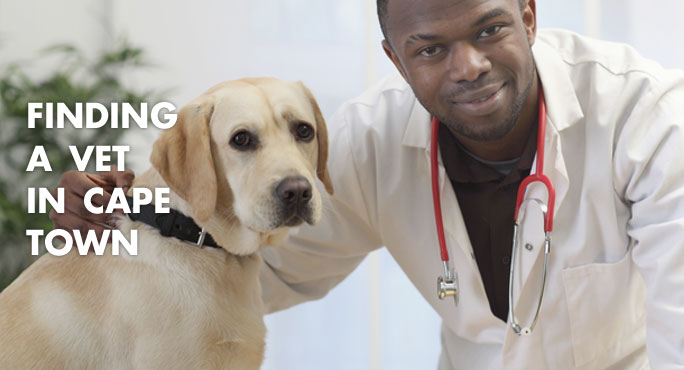 There are so many details that go into planning your pet's overseas move, it can be easy to forget that you need to look even farther into the future. What will life be like once you get settled? Will you be able to find top-notch veterinary care for your dog or cat? That's an important question, one we know every pet parent worries about. If you're moving to Cape Town, though, you needn't worry.
Pet ownership and animal husbandry are long-time elements of South African culture, so veterinary services are prevalent, doctors are highly-trained, and clinics are well-equipped with state-of-the-art technology and treatment techniques. English is an official language in South Africa, along with Afrikaans and several different African dialects, so you will easily be able to find a veterinarian who speaks English.
You can begin your search for the pet-perfect vet right now. You don't have to make a final decision, but you can narrow your list of candidates and then arrange to meet them after you get to Cape Town. With so much on your mind right now, it's a good idea to make a list of questions you want to ask potential vets about their practice and their approach to pet wellness.
Here are some resources to get you started
Many families relocate because of a job transfer. If that's the case for you, contact employees of your company (locals or fellow transferees) who are already in Cape Town to ask about vet referrals. Even if you're the first in your company to move to Cape Town, you can still tap into one of the best local resources anywhere – expat forums. Just Google "Cape Town expat forum" and you'll get a list of groups.
You can look to expats for all kinds of advice about moving to South Africa, not only pet-related information. Aside from valuable been-there-done-that tips on getting settled, you can start making new friends even before you arrive. You'll probably meet expats from all around the world.
To find a vet, you can also consult various professional listings. For example:
The South African Veterinary Association maintains an online membership directory you can use to search for vets in Cape Town.
There is also a website where you can search by province to read about vets who have received top ratings and reviews. For example, Cape Town is in Western Cape Province.
South Africa is also home to the College of Integrative Veterinary Therapies, so you can check their site if you would prefer a vet who practices holistic, integrative medicine.
Preparing to meet your new vet
Every cat and dog that travels overseas must have proper documentation – a microchip that identifies them and paperwork that shows they are in good health and properly vaccinated. Exact what that entails depends on each country. Obtaining all the right documents can be confusing and it is definitely time-consuming, so many pet parents look to our Starwood team for help with that.
Whether you take this on yourself or allow us to shoulder that burden, your pet's "passport" will provide valuable information for your new vet in Cape Town as well. But it's also important to ask your current veterinarian for copies of all your pet's medical records. That way, the new doc will be able to review the full history and provide the best possible future care.
But, first, you have to get to Cape Town
We hope you're starting to feel a bit more relaxed and confident about finding a great veterinary match to help keep your pup or kitty healthy and happy in Cape Town. But don't relax too much, because there's more to do to get your furry companion ready to move overseas. We can help, with every little detail. And nothing will give you more confidence or peace of mind than knowing your four-legged family member is in the best of hands.
Starwood Animal Transport has rebranded to Starwood Pet Travel. We are still the same great company with the best team, just now with a slightly different name.
Subscribe to the Blog
Enjoy our content? Get them sent to your inbox!
Subscribe Now!
Related Posts
Do's and Don'ts of Choosing Pet Safe Decorations
The holiday season is a time of joy and celebration, but it's important to remember that the decorations we use can pose real ...
Read More