Moving a Pet to Australia
Rules and Regulations for Moving Cats and Dogs to Australia
What Pet Travel Documents Are Needed to Travel to Australia?
**As of March 1, 2023, the Australian Department of Agriculture, Fisheries & Forestry has implemented changes to the import requirements for cats and dogs. These changes have been reflected in this guide.
The Australian Department of Agriculture provides step-by-step guides to help you, but you'll find all the basics below.
One exciting fact is that Australia mandates that all imported pets must arrive as manifest cargo, under the care of a professional animal transporter. That's where we come in! We will be your reliable companion throughout the entire process, starting from our initial conversation, providing guidance and assurance, handling Australian customs, and ensuring a smooth quarantine experience. Say goodbye to worries about making mistakes or overlooking important details and say hello to a delightful and tail-wagging journey.
Please note that all required vaccinations, treatments, and blood testing must be completed by a USDA-Accredited Veterinarian.
Microchip
All pets are required to have an ISO-compatible microchip before completing any other requirements for Australia. A government-approved veterinarian (USDA Accredited) must scan the microchip at every visit and it must be reported accurately on all of your pet's paperwork.
**Microchips that begin with 999 are not acceptable.
AS OF MARCH 1, 2023: Your pet's identity must be verified by the competent authority (the USDA in the United States) in the country of export. This must be completed BEFORE the blood draw for the rabies titer test. This is a multi-step process that is outlined on the USDA website. Starwood also offers assistance with this step, to ensure it is done properly.
Pets who have had their identity verified with the USDA will be eligible for a 10-day quarantine period. If your pet's identity is NOT verified by the USDA, then they will require a 30-day quarantine period.
Rabies Vaccination
Cats and dogs must be immunized with an inactivated rabies vaccine in an approved country when they are at least 84 days old. Three-year rabies vaccines are acceptable, as long as they are given according to the manufacturer's guidelines. The vaccine must be kept continuously up to date from the time of vaccination until export - don't let it expire!
Rabies Titer Blood Test
Cats and dogs must complete a Rabies neutralizing antibody titer (RNAT) blood test at least 3-4 weeks after the rabies vaccination. A passing result is >/= 0.5 IU/mL.
The RNAT blood draw must be completed by a government-approved veterinarian (USDA-Accredited) and the blood samples must be sent to an approved laboratory (The Rabies Laboratory at Kansas State University in the USA). The testing laboratory must complete a fluorescent antibody virus neutralization (FAVN) test or a rapid fluorescent focus inhibition test (RFFIT).
The RNAT test is valid for 12 months from the date of the blood draw.
Cats and dogs cannot enter Australia until at least 180 days after the blood sample arrives in the lab. There is no exception to this rule.
180 Day Waiting Period
Cats and dogs cannot travel to Australia until at least 180 days after the
blood sample
arrives at the lab.
There are NO exceptions to the 180-day waiting period.
RNATT Declaration
Once you receive the passing results for the rabies titer test, a USDA-Accredited veterinarian must complete the
RNATT declaration
and submit it to the USDA for endorsement. Starwood can assist with this on your behalf.
Other Vaccinations
If you don't want to do a blood test, dogs must be vaccinated for Leptospirosis in a series of two shots following manufacturer guidelines - with the second vaccine or annual booster given at least 14 days before travel. Unvaccinated dogs must be tested for Leptospirosis (see other blood tests).
Dogs coming from the US must receive full canine influenza virus (CIV) immunization, at least 14 days before departure. You must follow manufacturer guidelines with a primary vaccination + booster given 3 weeks later. All boosters thereafter are valid for 1 year.
If your pet will be boarding at all prior to or after travel, then they will still require these additional vaccinations:
Cats
FVRCP (Feline Viral Rhinotracheitis, Calicivirus & Panleukopenia)
Dogs
CIV (Canine Influenza Virus)
Leptospirosis
DHPP (Distemper, Hepatitis, Parvovirus, Parainfluenza)
Bordetella (kennel cough)
Import Permit
Dogs and cats entering Australia must have an import permit unless you are coming from New Zealand or Norfolk Island. You can only apply for the Import Permit after you have received the USDA-endorsed RNATT Declaration, Rabies Titer Results (FAVN), current rabies vaccination certificate, and identity verification details. It's recommended that you apply for the import permit at least 42 days prior to export, but the earlier, the better. You can apply and pay online via the Biosecurity Import Conditions System. If you hire Starwood to assist with your pet's travels, we can handle this on your behalf.
The import permit is valid until the RNAT test expires.
Quarantine Reservation
Once you have received the import permit, then you can arrange your pet's quarantine reservation.
Kindly note that quarantine space is limited and they process applications in the order they are received. Quarantine has been booked at capacity lately and may not be able to accommodate the date you request. It's possible your pet will be approved to arrive at a later date, depending on quarantine availability.
Other Required Blood Tests (Dogs Only)
Dogs are required to complete additional blood tests and the blood draw must be done by a USDA Accredited Veterinarian and submitted to an approved lab. It is NOT recommended that your vet use an intermediary lab as they are not all approved for export testing and this may cause problems or delays. We strongly recommend that you use Protatek Reference Lab. The below tests are solely for dogs; cats only require the Rabies Titer Test (FAVN). All of the results for these tests must be negative or your dog cannot travel to Australia.
These tests must be completed within 45 days prior to travel:
Leishmania Infantum: Using

either an indirect fluorescent antibody test (IFAT) or an enzyme linked immunosorbent assay (ELISA)

Leptospira interrogans serovar Canicola (only required if the dog is not fully vaccinated for Leptospirosis): A Microscopic Agglutination Test (MAT) is required. The result must be negative at a serum dilution of 1:100.
Brucella Canis (for intact dogs only - if your pet is spayed or neutered, this is not required): Any of the following test types are accepted -

rapid slide agglutination test (RSAT), a tube agglutination test (TAT) or an indirect fluorescent antibody test (IFAT)

. If your dog is intact, they cannot be mated from 14 days prior to Brucella testing until export.
Babesia Canis Treatment (Dogs Only)
If your dog has ever gone to mainland Africa, they will require an additional treatment. A USDA-Accredited vet must administer one
dose of imidocarb dipropionate at a rate of 7.5mg/kg body weight, OR two doses at a rate of 6.0 mg/kg body weight given at least 14 days apart. Treatments must be injected subcutaneously and given within 28 days prior to export.
Internal & External Parasite Treatments
Both cats and dogs must be treated for internal and external parasites prior to travel. These treatments can only be administered in-office by a USDA Accredited Vet using an approved product. Failure to follow these requirements or letting the treatments expire can result in a delay in your pet's travels and/or non-compliance issues with the USDA or Australian Government.
External Parasites
Dogs must be treated for external parasites ( fleas and ticks) at least 30 days prior to export.
Cats must be treated for external parasites ( fleas and ticks) at least 21 days prior to export.
The treatment must be kept up to date according to manufacturer guidelines through the time of export.
The USDA-Accredited vet should examine your pet for fleas/ticks at every visit. If any fleas or ticks are found, they must be removed and the treatments started over.
You can find a list of approved products here.
Internal Parasites
Dogs and cats must also be treated for internal parasites (both nematodes and cestodes) twice prior to travel. The first treatment must be completed within 45 days prior to travel and at least 14 days prior to the second treatment. The final treatment must be given within 5 days of travel. You can find a list of approved products here.
Starwood typically handles the final exam, health certificate, and final parasite treatment on your behalf.
Pet Travel Documents & Requirements
Pets arriving to Australia must travel with the following documents:
Microchip verification documents
Rabies vaccination certificate(s)
General vaccination certificates
Endorsed RNATT Declaration
Parasite treatment letters
Rabies titer test results
Other required blood test results
Copy of the import permit
Endorsed Australian health certificate
If your pet requires medication, special food, or special care while in quarantine, then additional forms must be completed by you and your veterinarian.
Health Certificates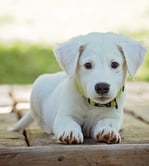 The Australian Health Certificate must be completed and signed by a USDA Accredited Veterinarian within 5 days prior to travel and must be endorsed by the USDA. You cannot use the standard USDA APHIS 7001 Form or the health certificate provided on the Australian Import Permit. You must use the Australia-specific health certificate available on the USDA-APHIS website.
If you hire Starwood to assist with your pet's relocation, we will take care of the final exam, paperwork, and USDA endorsement on your behalf.
What Are the Pet Restrictions for Australia?
Banned Breeds
Australia does not allow the import of domestic/non-domestic animal hybrids.
Hybrid cats include, but are not limited to:
Savannah cat - domestic cat (Felis catus) + Serval cat (Felis serval)
Safari cat - domestic cat + Geoffroy cat (Oncifelis geoffroyi)
Chausie - domestic cat + Jungle cat (Felis chaus)
Bengal cat - domestic cat + Asian Leopard cat (Prionailurus bengalensis).
**In some cases, Australia may permit the import of Bengal cats if they are five generations or more removed and proper documentation is provided.
The following dog hybrids and pure breeds cannot be imported to Australia:
Czechoslovakian wolfdog / Czechoslovakian Vlcak
Saarloos wolfdog / Saarloos wolfhound
Lupo Italiano / Italian wolfdog
Kunming wolfdog / Kunming dog
Dogo Argentino
Fila Brasiliero
Japanese Tosa
American Pit Bull Terrier / Pit Bull Terrier
Perro de Presa Canario / Presa Canario
**Australia WILL allow the import of mixed-breed dogs as long as the import conditions are met.
Age Restrictions
Dogs and cats may not be more than 30 days pregnant or have suckling young at the time of travel.
Do I Need a Microchip for My Pet to Travel to Australia?
Yes. All pets must have a microchip that is ISO-compatible. If your dog or cat already has a non-ISO microchip (or a number that starts with 999) your vet can implant a second one. Microchips must be implanted & scanned before any other treatments are completed. The correct microchip number MUST be reported on all of your pet's paperwork.
As mentioned above, Australia now requires your pet's identity/microchip to be verified prior to any other treatments in order to qualify for a 10-day quarantine.
What Are the Quarantine Requirements for a Pet Traveling to Australia?
All pets arriving to Australia must spend at least 10 days at the Mickleham quarantine facility in Melbourne upon entering the country. This is why your pet must fly into Melbourne airport, rather than arriving at some other city in Australia. A PEQ staff member will meet your pet from the plane and escort them directly to the quarantine facility.
You must reserve quarantine space in advance, and it is first-come, first-serve. Post Entry Quarantine (PEQ) has been fully booked months in advance, so you may not get the date you are hoping for.
As of March 1, 2023: Pets who have had their identification verified by an official government veterinarian in the country of export, or have originated in Australia are eligible for a 10-day quarantine period. All other pets are eligible for a 30-day quarantine period.
Your pet's import permit must be received before you can reserve quarantine space. And proof of full payment for quarantine is required to book your pet's flight to Melbourne.
Starwood can take care of the quarantine reservation and payments on your behalf.
Are There Any Area Specific Pet Requirements in Australia?
You must use a kennel that is IATA-compliant to ship your dog or cat to Australia. To make your furry companion feel as calm and comfortable on their journey, get the crate early so they have plenty of time to become familiar with it. Keep in mind that any bedding that arrives with pets in Australia will be destroyed for biosecurity reasons.
If you have a service dog, they may ride with you in the passenger cabin, provided they meet the country's eligibility criteria for assistance dogs. The dog must be clean and well-behaved in public and must have been trained to assist persons with disabilities by alleviating the effects of the disability. Training facilities outside Australia must be a member of the International Guide Dog Federation or Assistance Dogs International. You must provide:
The handler's medical history form (completed by your doctor)
The assistance dog training form (completed by a representative of the dog training institution)
Proof of the dog's certification/accreditation from the dog training institution
We noted above that Australia requires you to use a professional pet transport company because all animals entering the country must arrive as manifest cargo. Starwood is extremely well-versed in moving pets to Australia, so we're here to help!
Top Destinations in Australia
Door to door pet transportation services to Australia include:
Dedicated Pet Travel Support Team to coordinate your pet's move
Liaise with your veterinarian & review documentation
Provide an IATA-compliant travel kennel with kennel bowls, personalized labels, identification, and emergency notification instructions
Obtain the RNATT Declaration with endorsement from the USDA
Apply for the Australian Import Permit
Make the quarantine reservation & pay quarantine fees
Book flight(s) and pay air cargo charges
Transportation to/from the airports
Final veterinary exam, completion of the Australian health certificate, and final parasite treatments
USDA endorsement of the final documents
Customs clearance
Pick up from quarantine, if required
Domestic transportation within Australia upon release from quarantine, if required
Provide a detailed travel itinerary
Real-time updates while your pet is in transit