NZ Ahead & Starwood Pet Travel
Your pet is part of the family, so at Starwood, they always travel like a VIP (Very Important Pet). As the industry leader in cross-country pet transport and international pet shipping, we rely on our years of experience, long-standing relationships, and the latest technologies to ensure your furry family member travels comfortably and arrives safely.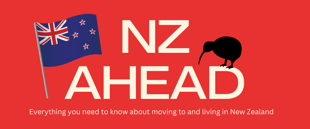 New Zealand. Possibly one of the most beautiful places on earth.
But what it is REALLY like to live there and will the way of life suit you & your family & meet your expectations? NZ Ahead offers the insights into what life in New Zealand is really like and helps ensure the smoothest transition possible. Learn more.
Request a Quote For Safe and Secure Pet Relocation Services
Experienced Pet Travel Support Team
Real-Time Pet Shipping Updates
Transparent Pricing
Every pet parent is different, so Starwood offers transparent pricing with three levels of service for cross-country transport or international pet shipping to provide maximum flexibility for your needs:
Economy.

We handle the majority of the relocation, while you take care of some money-saving DIY details.
Business. We guide you through each stage of the process and take care of the primary needs during the move.
Premium.

We take care of everything, and a dedicated Pet Travel Support Team is available at each step of the process.
See Pricing Breakdown Sample
Experienced Pet Travel Support Team
Our global Pet Travel Support Team has more than 50 years of combined industry experience and hundreds of 5-star reviews. Of course, they're not just knowledgeable about the business – they're passionate about pets. The reason they're so good at what they do is that they love what they do!
Real-Time Pet Shipping Updates
We can suffer from separation anxiety just like our pets! Starwood's pet relocation service offers peace of mind by tracking your pet at each stage of their journey and sending you real-time updates on their whereabouts.
Starwood Found Tag
Some pet relocation companies rely only on microchips to locate a pet if they are lost after arriving to a new and unfamiliar home, however there is no universal microchip database. To provide the highest level of security, Starwood works closely with a company to create and maintain a Global Pet Registry.
50+ Years of Care
Speak with a member of our Sales team or Pet Travel Support Team and you will quickly see the Starwood Difference. We are dedicated to making every journey a safe and worry-free experience because we love our customers - and their humans!
Pet Protection Plan
We're pet parents ourselves, so we know you're likely to experience separation anxiety while your four-legged family member is in transit. That's why we've created the Starwood Pet Protection Plan.