What You Need To Know About Moving Your Pet To Sao Paulo
Published on: April 8, 2015 | Author: Starwood Pet Travel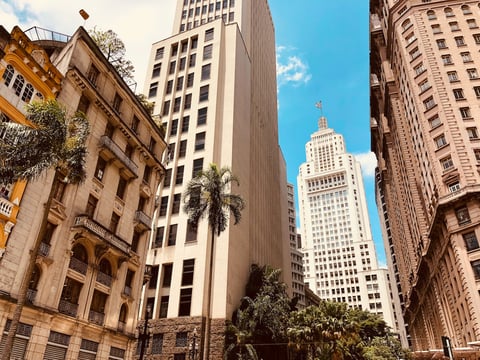 A move to Brazil is sure to be quite an adventure for the entire family. And no move would be complete without your beloved pets. So while you're searching for information on how to move your personal belongings, you're even more concerned with how you can move a pet to Sao Paulo. Whether you have dogs or cats or both, safety and comfort are of utmost importance, just as they are for the rest of your family.
So what does it take to move a pet to Sao Paulo?
You do not need an import permit to import pets to Brazil, but your pet will need an original International Health Certificate. This document must be completed by a USDA-Accredited veterinarian and also endorsed by the USDA. The certificate must explicitly state:
The origin country and the destination country (Brazil)
Your pet has been examined within 10 days prior to travel and does not show any signs of clinical disease.
Your pet has been treated with an external and internal parasite treatment within 15 days of the date the health certificate is issued. The health certificate must list the active ingredient, product and commercial name of the medication used.
If you are moving from a country that has Rift Fever or African Horse Sickness present, the certificate must also confirm: there has not been an outbreak of these two diseases in the last 3 (three) years and the animal did not travel to or stay within 50 km of places affected by these diseases in the last 3 (three) years.
All animals at least 3 months old (you can't take younger ones) must have a rabies certificate indicating the vaccination is at least 30 days old but not more than one year old. The rabies certificate must include: the owner's name and address and the pet's microchip number, breed, sex, date of birth, coat color and size, along with any identifying markings.
Microchipping is optional, though it is strongly recommended - no matter where you are moving to.
Depending on size and other factors, your dog or cat can travel in the cabin with you or as excess baggage if you're on the same flight. Your pet can travel as cargo regardless of your own travel schedule. Those traveling as baggage or cargo must be in an IATA-approved travel kennel with proper identification.
Determining the required carrier size for a cat is straight-forward, but that's not necessarily the case for dogs. You need to properly measure your dog and ensure they have enough room to stand up, spin around and lie down comfortably. If you have a snub-nosed or brachycephalic breed, such as a Pug or Bulldog, you will need one size larger kennel than normal for their size. This is to ensure ample ventilation since these breeds can have respiratory issues, especially in the heat and in stressful situations.
Technically, Brazil's Ministry of Agriculture, Livestock and Food Supply provides customs services for incoming pets 24 hours a day at Sao Paulo International Airport, but you should notify them in advance (and confirm with them just before you leave) what day/time your pets are expected to arrive, so your pets aren't detained unnecessarily. The customs procedures can take hours to complete, so you don't want to make this process longer than it needs to be.
You cannot put a price on peace of mind.
You aren't required to use an international pet transport company to move a pet to Sao Paulo, but it's a very good idea to use one.
Checking in for international flights can be involved, and hauling your pet's kennel around the airport along with your luggage, kids and whatnot can be beyond cumbersome, to say the least. If your pet is traveling as cargo, then they need to be checked in at the cargo terminal, which is at a different location than where passengers check in for their own flights. The logistics can be complex. Letting a pro handle your pet's travel plans frees you up to concentrate on other important aspects of your own travel experience.
How's your Portuguese or Spanish? Documentation to move your pet to Sao Paulo can be completed in Spanish or English as well as Portuguese, but it's entirely possible you'll have to converse with one or more officials along the way who do not speak English. If there are any snags with your pet's paperwork or itinerary, this could get complicated.
Still need convincing? If your pet arrives in Sao Paulo with documentation that is inaccurate, incomplete or missing, they will be sent back to where they originated from, at your expense. That's an awful threat to have hanging over your shoulders, especially when you're weighed down with so many other things to think about for your move.
Remember that job-related moving costs are tax-deductible, and that includes you pet's move to Sao Paulo. Consult your tax advisor about this.
You can get help with every single detail including door-to-door pickup and delivery, or assistance with only the toughest parts (documentation and flight arrangements), or you can opt for some reliable advice and do the rest yourself.
Brazil does not quarantine incoming pets. That means you can be reunited with your furry family members as quickly as possible and they can get right to the business of settling in to their new home. You can teach your dog commands in Portuguese, and your cat can continue to ignore you, just like it does now.
Starwood Animal Transport has rebranded to Starwood Pet Travel. We are still the same great company with the best team, just now with a slightly different name.
Subscribe to the Blog
Enjoy our content? Get them sent to your inbox!
Subscribe Now!
Related Posts
10 Steps to Prepare Your Pet for a Move
Moving can be exciting, especially if you're moving far away, perhaps even to a foreign land. But preparing to move is a big ...
Read More