How to PCS to Hawaii with Your Pet
Published on: February 10, 2023 | Author: Starwood Pet Travel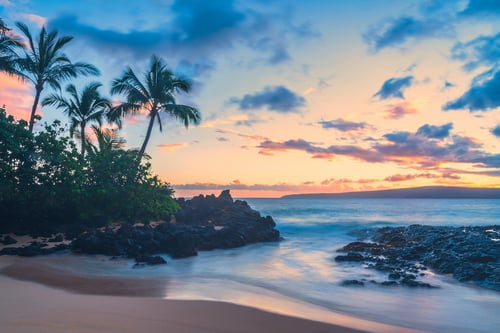 Are you PCSing to Hawaii and bringing your pet? Did you know that Hawaii is a rabies-free state? Hawaii has strict regulations when it comes to importing animals so that they can remain rabies-free and avoid bringing disease into the state. It's important that you follow the rules to ensure your pet won't have any issues entering the islands.
PCSing to or from Hawaii is considered Outside the Continental US (OCONUS), so it will likely be a Household Goods (HHG) move, completed by an approved Transportation Service Provider (TSP).
The 2023 National Defense Authorization Act allows reimbursement of up to $4,000 for OCONUC pet moves.
How You Can Prepare For Your Move
Plan ahead & make sure you get all the information you need to move your family

Work with your vet to make sure your pet is meeting all of the import requirements

Make an appointment with the admin center and request Dislocation Allowance (DLA)

Arrange your Household Goods shipment (HHG)

Arrange your privately owned vehicle (POV) shipment
Keep important documents on your person for easy access
Report to your unit as soon as you arrive (make sure you have all the necessary paperwork)
Check in to your temporary accommodation
Visit the Housing Office to apply for Base housing
Keep all of your receipts in order to receive TLA
How to Prepare Your Pet for the Move
Bring them to the vet to make sure they meet the requirements -
Microchip - Must be implanted prior to the rabies titer test & must be reported accurately on all of your pet's paperwork.
Rabies Vaccinations - Your pet must have received at least 2 rabies vaccinations, more than 30 days apart. The most recent rabies vaccination must be completed at least 30 days prior to travel and within the validity period of the previous vaccine. The original signed vaccination certificates must be mailed to AQS along with the Dog & Cat Import Form (see below).
Rabies Titer Test - A vet must draw blood and complete a FAVN Rabies Antibody Test with an approved lab (KSU). Your pet can travel to Hawaii between 30 days and 36 months

after

the day after the lab receives the blo

od sample.

Mail payment & forms to AQS -

Complete the

Dog & Cat Import Form AQS-279

& mail payment and documents to AQS at least 10 days prior to travel.
Schedule an appointment with your vet for the final exam & health certificate - This should be completed within 10 days prior to travel. The vet must also administer a long-lasting tick treatment (such as Frontline) and must report this on the health certificate. The original signed certificate must travel with your pet to Hawaii.
If you do not meet all of the requirements for the 5-Day or Less Program, your pet will be sent to quarantine at your expense.
Work with a Professional Pet Shipper
You can save yourself a lot of headaches by working with a professional pet shipper like Starwood. We have shipped many pets to Hawaii and can help you with all of the paperwork so that everything runs smoothly for you and your pet. We can also work with you to provide any documentation necessary so you can receive your reimbursement under the 2023 NDAA.
Starwood Animal Transport has rebranded to Starwood Pet Travel. We are still the same great company with the best team, just now with a slightly different name.
Subscribe to the Blog
Enjoy our content? Get them sent to your inbox!
Subscribe Now!
Related Posts
How to Keep Your Pets From Overeating
There's no such thing as a "pleasantly plump" pet. Too much weight is just that – too much. Just as with people, excess weight ...
Read More